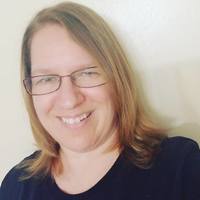 6
clients like this editor!
More About Jenn
---
I graduated with a Bachelor's degree in Psychology from Washington State University. As a student there I became an internationally published author in the publication Brain Injury. I then graduated with a Master's degree in Education and became nationally published in the service learning industry.
What types of documents do you enjoy editing the most?
I enjoy editing fiction, communications, resumes, cover letters, and admission essays the most.
In what subject areas are you an expert?
Based on my degrees, I have expert knowledge in Psychology, Education, and Administration. Having said that, I have been an editor for 6 years and have also edited scholarly work in the fields of law and medical, just to name a few.
What do you do when you're not editing on Kibin?
When I am not editing , I am a mother of two very active little girls and a yoga instructor.
Best times to request this editor:
Every day (Monday to Sunday)
12:00am to 11:30pm
(GMT-05:00) Eastern Time
(This is not a guarantee of editor availability.)
Native English Speaker with extensive experience editing ESL work

Bachelor's in Psychology, Master's in Student Affairs Administration (Education), and Doctorate in Education Administration in progress

Extensive experience with business communications, marketing, web content, personal statements, resumes and college application essays

Have edited over 600+ documents

Have also edited an extensive number of medical and legal documents
Client Feedback and Praise
---
Thank you for your editing. I like these fixed lines.
Thank you so much for this professional editing.
Thank you for your instruction. It helps a lot. I just added some ideas according to your suggestion and will assign you to fix it. Hope you will take my assignment.
So excited to the change. You really make my essay stronger.