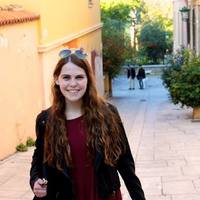 Mackenzie S.
Glen Ellyn, IL
2
clients like this editor!
More About Mackenzie
---
No info at this time
Best times to request this editor:
Every day (Monday to Sunday)
10:00am to 05:00pm
(GMT) London
(This is not a guarantee of editor availability.)
Client Feedback and Praise
---
Thank you so much for taking the time to help my paper along! Your comments helped to steer me in a better direction with my writing!
MacKenzie gave great assistance with my paper and feedback. Also did it quick and timely, her advice and explanations were very understandable and helpful for me.
Thank you! It looks great after your editing.
Thank you very much for checking my document and giving me helpful and valuable suggestions/advice. I appreciate it.