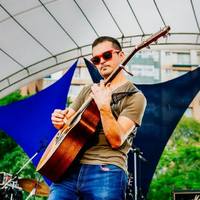 0
No clients have liked this editor yet
More About Mark
---
After working for 2.5 years as a full-time, in-house editor of academic English, I decided to expand my editing experience by seeking work for other organizations and in a wider variety of fields. My relevant experience includes academic editing and proofreading, writing magazine and newspaper articles, writing content for IELTS and TOEFL test papers, and song writing and other musical composition.
What types of documents do you enjoy editing the most?
I enjoy editing a wide variety of documents. Fictional and creative writing pieces are always fun, and regarding academic papers, I find social science and medical articles highly engaging.
In what subject areas are you an expert?
I am well versed in music theory, so any time I have an opportunity to edit a music-related paper (and such opportunities do not exactly come around frequently), I jump at it. I also have a keen interest in literary studies, having studied English Literature at university, and I am well read in the social sciences, especially psychology, linguistics, history, and economics.
What do you do when you're not editing on Kibin?
My main interest outside of my editing and writing career is music. I am a long-term guitarist, bassist, singer, songwriter, and amateur producer. During most of my free time not spent music-making, I am reading, cooking, hiking, jogging, or watching football (...English football that is). I also speak conversational-level Mandarin Chinese, so I make sure to brush up on that once in a while too.
Best times to request this editor:
Every day (Monday to Sunday)
06:00am to 12:00am
(GMT+08:00) Taipei
(This is not a guarantee of editor availability.)
BA in English Literature and Music

3.5+ years of editing/proofreading experience and 5+ years of English teaching experience

Familiar with APA, MLA, Chicago, and IEEE styles, among others
Client Feedback and Praise
---
Overall it was ok but I didn't receive the editing results I expected.
Dear Mark, Thank you so much for your help. My letter looks really good now. Best regards. Aki