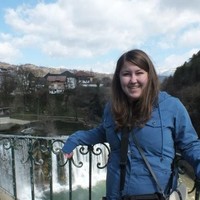 3
clients like this editor!
More About Victoria
---
As an editor, my priority is helping your voice shine through your writing. I am an American living in the Netherlands and I am most experienced in helping non-native English writers. I always aim to give you actionable feedback and help you grow as a writer!
What types of documents do you enjoy editing the most?
I love reading application letters! I've written quite a few in my time and love helping people make their unique skills and experience shine.
In what subject areas are you an expert?
I have a master's in communication and love reading papers about culture, communication, and technology. I also have a significant background in Middle Eastern Studies and international relations.
Best times to request this editor:
Monday, Tuesday, Wednesday, Friday, Saturday, Sunday
07:00am to 07:00pm
(GMT+01:00) Amsterdam
(This is not a guarantee of editor availability.)
Client Feedback and Praise
---
Thank you for reviewing my paper and the valuable feedback received. Most definetely my application is stronger now because of you. Thank you
I've learned a lot from her work. Thank you very much!
I really appreciated your work! You didn't just focus and edit grammar/flow, but also gave me suggestions to make my application strong, looking at the whole picture. I really loved your detailed editing as well as comments. It really helped. Thank you so much!!!