scroll to top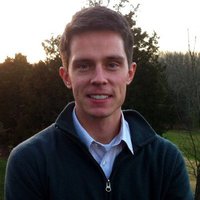 ---
No info at this time
What types of documents do you enjoy editing the most?
I've been involved in major recruitment and selection efforts - for one position, my team and I narrowed annual pools of 300+ candidates down to approximately 50 new employees - so I have a lot of experience reviewing and providing feedback on resumes and cover letters. I also really enjoy editing admissions essays. I used to direct a college advising program for high school students, so I have a lot of experience in this area.
In what subject areas are you an expert?
Education, Public policy, Public administration, Nonprofit administration, Government, Budgeting, Grant-writing, Data analysis, Business communication
What do you do when you're not editing on Kibin?
I'm the associate director of a tutoring center at a highly-selective, private university in the Midwest.
Best times to request this editor:
Thursday, Friday, Saturday, Sunday
05:00am to 08:00am
(GMT-06:00) Central Time
(This is not a guarantee of editor availability.)
Client Feedback and Praise
---
thanks for reviewing my paper!
Thank you for doing an excellent job on my paper. I will use his service for future editing job.
The feedback was exactly what I was looking for and helped me put the finishing touches on my document. Thank you kindly!