scroll to top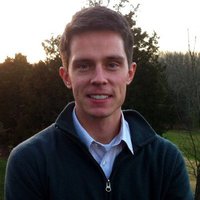 ---
No info at this time
What types of documents do you enjoy editing the most?
I've been involved in major recruitment and selection efforts - for one position, my team and I narrowed annual pools of 300+ candidates down to approximately 50 new employees - so I have a lot of experience reviewing and providing feedback on resumes and cover letters. I also really enjoy editing admissions essays. I used to direct a college advising program for high school students, so I have a lot of experience in this area.
In what subject areas are you an expert?
Education, Public policy, Public administration, Nonprofit administration, Government, Budgeting, Grant-writing, Data analysis, Business communication
What do you do when you're not editing on Kibin?
I'm the assistant director of a tutoring center at a highly-selective, private university in the Midwest.
Best times to request this editor:
Thursday, Friday, Saturday, Sunday
05:00am to 08:00am
(GMT-06:00) Central Time
(This is not a guarantee of editor availability.)
Client Feedback and Praise
---
thank you very much for great work. there is a small thing, i asked in not section to write the reference list Harvard style . could you please write it for me
Thanks for this. The comments and edits have been extremely helpful already!
Thank you for your helpful comments!
Thank you for telling me to share specific examples in the cover letter 2nd paragraph, in addition to the grammar and flow editing. I really appreciate it.
Very helpful. Proof reading is great but the real value came with the flow and consistency of language. Thank you Richard!