scroll to top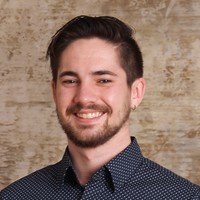 ---
I have a B.A. in English from Penn State, and I've been enjoying my first official months as a college graduate working on freelance editing and writing for a variety of clients. I have no shame for my love of grammar and style, and I love getting the chance to improve documents while indulging in my interest and passion.
What types of documents do you enjoy editing the most?
My favorite types of documents to work with are persuasive essays, personal statements, etc. I think that there is something powerful and incredibly useful in crafting your words to communicate a point of view or convince your reader that what you have to say is important. If I'm not editing these types of documents, I enjoy testing my skills against a variety of different genres, topics, and writing abilities.
In what subject areas are you an expert?
Though my strongest areas are in literature, history, and art, I am more than comfortable working with the harder sciences, social sciences, and business topics. As well, I have edited a number of documents centered on medical, technical, and engineering topics. Of course, I've used all major style guides and referencing systems for each respective field in which I have edited documents.
What do you do when you're not editing on Kibin?
When not editing, I can usually be found playing guitar and singing, trying to convince my girlfriend's cats to pay attention to me, and telling bad jokes. I also enjoy calling out Jeopardy answers before the contestants do (with overwhelmingly mixed results).
Best times to request this editor:
Monday, Tuesday, Wednesday, Thursday, Friday
06:00am to 02:30pm
(GMT-05:00) Eastern Time
(This is not a guarantee of editor availability.)
Customer Happiness Coordinator at Kibin

B.A. in English, Penn State 2016

Familiar with Chicago, AP, MLA, and APA styles.

Experience in American, Canadian, British, and Australian English conventions.
Client Feedback and Praise
---
Hi Alexander, I really appreciate what you have done to deeply edit my essay. From all your corrections, I could really understand my weaknesses in English and therefore I will be able to focus on these to improve my writing. Honestly, I was anxious at the first, because writing is really not my strength. However, your comments and corrections were very clear and all the changes you made to clarify my ideas within my sentences and my paragraphs were very accurate. I feel more confident for my next paper. I really appreciate what you have done for me.
Thank so much for editing my work. The comments and suggestions are fantastic. I will definitely work with (thank Alexander for you superb work) you in future. John Kole
Thank you so much for editing my paper! I needed it done before a specific time, payed for under 3 hours, and I got it back in less than 2! Definitely a recommended editor!
Thank you Alexander! I really needed a fresh set of eyes to review my personal statement. Thanks for looking over this in detail - I've read your comments carefully and they are extremely helpful. I'll incorporate the feedback you gave into my personal statement. Hopefully there'll be a good news!
thank you for your editing. This is really helpful to have so many comments and I forgot to include a reference list. I will add the reference page and work through all the comments you provide. Thank you so much. Great work!!