scroll to top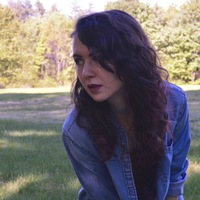 ---
I graduated from Smith with a B.A. in English and a minor in studio art. Reading others' work and finding ways to make it better is one of my favorite things to do! If your great ideas need help shining through, I can de-clutter your writing. I have extensive peer-editing experience and a few published and award-winning creative works. I have technical editing experience as well, so nothing intimidates me!
What types of documents do you enjoy editing the most?
My absolute favorite things to edit are poetry and creative writing. I also love reading personal statements. However, I can edit student essays on pretty much any subject. (An essay on poetry? Awesome!) I love learning about subjects I didn't study in college, so if I can learn while editing and helping you learn, that's the best possible scenario.
In what subject areas are you an expert?
Anything literature or poetry related is a great subject for me. I have an intuitive sense of what sounds good in writing, so even if I am not an expert on the subject matter I can make it sound nice! I could also be considered an expert in "bringing ideas clearly to the forefront." If you have a personal essay that needs some development, send it my way!
What do you do when you're not editing on Kibin?
Where do I start? I'm an artist, poet, fashion designer...I do it all, as long as it is creative! I write a fashion blog and I am working on creating a brand of modified vintage and hand-made clothing. I write poetry prolifically and have a few poems published here and there. I even won a prestigious prize for a chapbook. I also draw all the time, be it sketches or digital paintings, but printmaking was my favorite class in college. I love to draw cats the most! I also ride my bike, hang out with my three rescue kittens, constantly have music or Whose Line is it Anyway playing, and keep up my top-rated-seller status on eBay.
Best times to request this editor:
Monday, Tuesday, Wednesday, Thursday, Friday
07:00am to 05:00pm
(GMT-05:00) Eastern Time
(This is not a guarantee of editor availability.)
B.A. in English

Creative Writing Aficionado

Peer-Editing Experience

Loves College Admission Essays!
Client Feedback and Praise
---
Thank you for your feedback
Thank you so much Savannah for your great editing and tips. looking forward to send more documents to you.
thank you so much! i always worry that my writing is not clear... have a nice evening. joe