scroll to top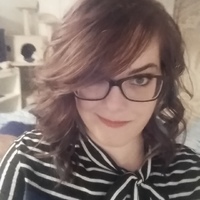 ---
As a tutor and writer myself, I am eager to help students and authors become more successful writers. Because many of my students are international, I have experience in guiding authors to clarity through helpful comments and cohesive edits.

Thanks for browsing through my profile!
What types of documents do you enjoy editing the most?
I love editing college papers, especially research papers and critical analyses from the humanities departments. I also love editing full-length novels and personal statements because I can provide the clarity that is crucial to affecting your audience in a memorable way.

My absolute favorite things to edit, however, are letters (cover letters, recommendation letters, emails, etc.), short stories, and argumentative papers. Also, I'm a sucker for short documents. :)
In what subject areas are you an expert?
I am an expert at editing college essays; literature reviews; APA, MLA, Chicago, and Turabian papers; psychology papers; religious studies papers; English papers; undergraduate theses; gender studies and sexuality research papers; website content; emails; blogs; newsletters; personal statements; resumes; cover letters; CVs; full-length novels; short stories; poetry; internal documents; and much, much more!

In addition, I am well-versed in U.K. and American English.
What do you do when you're not editing on Kibin?
I work part time as an online college essay tutor and an online content writer, but in my spare time, I play video games, go biking, perform Tai Chi, and enjoy the scenery of the Oregon Coast.
Best times to request this editor:
Monday, Tuesday, Wednesday, Thursday, Friday
10:00am to 05:00pm
(GMT-08:00) Pacific Time
(This is not a guarantee of editor availability.)
Has an Honors B.A. in English

Has had a novel and a dozen poems published

Edits fantasy novels in her spare time

Worked as a copy editor and proofreader at the fifth-largest newspaper in Utah

Has minors in religious studies and psychology

Has experience with real estate, property management, accounting, and marketing blogs

Regularly tutors students online in college essay writing
Client Feedback and Praise
---
I really appreciate your great suggestion, I will add a conclusion paragraph. Somehow I did't realize it myself util you pointed out. That is why I need you help. :)
Thank you for all your help! I really liked your suggestions and it helped us with the MLA style of writing!! Thanks again!
Thank you for your time to help me editing my essay. I appreacited
I have been pulling my hairs out when trying to address the essay prompt. But I know I can put my paper in the hands of a trustworthy editor, Kassandra! I am very grateful for your time and effort putting into this essay. I like it very much.
Thank you very much for making detailed comments and suggestions. Your editing especially your analysis makes my paper looks way stronger. I enjoy reading the essay after your fantastic editing work.