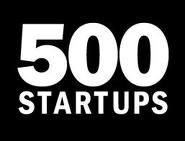 Since joining the current 500 Startups class, a lot of people have been asking me how we 'got in'. I usually chuckle, replying "brute force". While that's the general truth, it lacks the majority of the details. Following is a much more in-depth account of what really went down:
The Beginning – (April 19th – April 23rd)
It began in mid April. I attended a Girls in Tech event: A Fireside Chat with Foursquare CEO Dennis Crowley on April 19th. It had only been a few days since my networking epiphany and I was seeing events like these with a new perspective. I was disappointed with the lack of fellow entrepreneurs at the event when I suddenly ran into an acquaintance.
Jonathan Howard intriguingly greeted me, asking what brought me to the event. I explained to him how I founded Kibin back in September 2010 and had just recently launched.
We got to talking and he asked if I had considered an accelerator program. I explained how we had just decided that 500 Startups seemed to be an ideal fit for us, but I had yet to start with the mystical application process. Jon told me he knew a friend that had just been through the first class and agreed to put us in touch. Not only is Jon an extremely talented developer at Lolapps, but he's a man quick to fulfill his word. He connected Van Nguyen, of SpoonDate, and me that night via email.
As luck would have it, I had met Jeff Evans of MindSnacks during an EdTech mixer at the Stanford Campus. He agreed to grab lunch with me the coming week so I could pick his brain about his fundraising process. I had no idea when I first met him, but Jeff was part of the 500 Startups family and was able to offer some insight into the "application process" over lunch on April 22nd. He also agreed to 'vouch' for me.
The First Push – (April 24th – 27th)
Van and I scheduled a lunch for April 25th. He was the one that would become responsible for planting the seed that began what would be a month long, roller-coaster, hustler type effort that few could endure. He told me how some companies had been able to get Dave McClure's attention via stunts. There was mention of someone icing Dave and a couple other things. Once Van told me about Dave's affinity for Angry Birds, I immediately had an idea.
My girlfriend had slaved for a couple days making Angry Birds costumes for our themed Bay to Breakers debauchery. I sent out a mass email to my friends, explaining what I was planning and asked them all to re-tweet something for me. It was planned to go down the next day, April 26th at 10:00am:
It linked to the following image:
It worked! Dave replied and started following Kibin on Twitter. Translation: let the direct messages begin!
I asked Dave if we could drop by the office and maybe grab a few minutes to chat. The plan was to go crash the design event that was allegedly happening on Saturday. He replied saying he was headed to Brazil for GOAP and I was left knowing that the next class was being finalized as the clock ticked away.
Turns out, I learned the office was a ghost town as everyone headed to South America, was out raising money, or just taking a breather. The design event was postponed so my co-founder, Jim Nguyen, and I stayed put.
But I wasn't about to give up that easily. I figured I could potentially nab someone before they got on the plane. There was still one more day before they were scheduled to leave.
A friend of mine had seen my tweet and told me she is pals with Enrique Allen who is one of the founders at 500 Startups. She shot him an email introducing us on April 27th. I replied and gave him a quick summary of what we're doing with Kibin, but I never heard from Enrique and he up and left with the rest of the GOAP group.
At this point, I wasn't sure what to do… (continue to part 2…)