This is the second part in my story about how Kibin was able to secure a spot in the current 500 Startups class. If you missed the first post, get caught up before reading this one.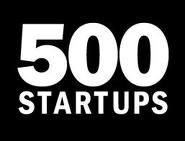 I was zoning out, hanging at pariSoma when I overheard conversation about 500Startups. A few guys were mingling around me. They had just returned from a meeting in Mountain View where they were offered a spot in the next 500 class. I chatted with them a bit and they said it sounded like things were being finalized pretty soon. My stomach sank. I knew our time was limited at best. With Dave and most of the team out of town, I really wasn't sure what I could do.
Back at my computer, I noticed Mark Suster on gchat. He had been tweeting about being in the 500 Startups space earlier that day and I thought I'd see if he could help at all. No, my connection to Mark did not come easy. I had been pinging him since November, 2010 and even wrote up one of his interviews for his weekly This Week in Venture Capital (about a 4 hour task). We had a phone conversation a few weeks prior and he had introduced me to Rob Angarita of Cramster. Basically, it took me a long time to build a relationship with Mark, but he thinks we've got an awesome thing going with Kibin and replies to my emails when he can. Mark agreed to shoot an email to Dave and Christine Tsai, suggesting us for the upcoming class.
But I knew I had to keep moving and as I sat pondering my next move, Van suggested that I talk with Hong Quan, a well-respected mentor at 500Startups. Hong and I connected over Twitter, and then gchat. He agreed to chat further with us and I was able to push for a meeting the very next day.
Our First Visit – (April 28th)
I hopped the CalTrain and arrived at Red Rock Café in Mountain View, not knowing what to expect. As I sat waiting, I dropped Van a note on gchat. He told me Hong was hanging out in the office and we should just "drop in". Jim and I packed our things and headed down the street to 500 Startups.
Hong is a sharp guy. He gave us some good advice, but an even better poker face. I left the meeting feeling a little like I had been hit by a bus that had at least a few seconds to slam on the brakes (we were able to crawl away). In a nutshell, Hong made it sound like we weren't ready for 500. Jim and I walked a few blocks down Castro street in utter dismay.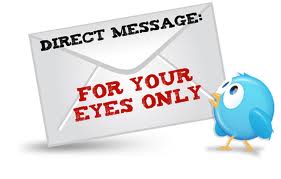 Suddenly, my phone lit up with a DM on Twitter. It was Van. He was wondering why we'd left and suggested we come back and hack for awhile… try to see if we could meet with Christine. Jim and I trekked back up to the 500 office. Van showed us where we could sit and hang out and said he'd check in on us.
A few minutes later, I saw Christine and Van across the room, whispering and pointing in our direction. Christine didn't look like she had time to talk to us, but I had made it obvious I noticed them (I think I waived) and she approached us. We spent the next 20 minutes informally pitching Kibin and demoing the site. She had one concern regarding Crocodoc and potential overlap with our businesses. But I had previously chatted with one of their founders, Ryan Damico, via email and we aren't at all competitors. Christine told us that she'd chat with "the rest of the team" and be in touch.
So, at this point we had Jeff, Van, and Mark all sort of vouching for us. Hong had given us some tough love, but apparently he was pulling for us too. Remember, just weeks prior I didn't know anyone in the 500 family. Not bad.
Jim and I left relatively excited and felt like our odds of getting in were pretty good now. It was a pretty crazy day. We went from being excited about our meeting with Hong to feeling pretty terrible, and then back to being excited again, all in the span of a couple hours.
As I commuted back to San Francisco, I sent an email to Christine thanking her for chatting with us. She replied "nice meeting you", but that was all. I also emailed Ryan to take initiative in squashing any concern regarding competition, but never heard back from him.
Too Quiet – (April 29th – May 10th)
Six days went by without word. I thought we'd have heard something by then so I sent Christine a follow-up email and it took a few days before I heard anything back. She replied with a "we'll be in touch soon" type note.
I didn't really know what to do now. Were we being considered for the next batch? No clue. I decided to be patient for a bit and wait to hear back from her. In hindsight, this is always a bad idea. When someone is making a critical decision like this and it involves you, never sit around waiting. (continue to part 3…)