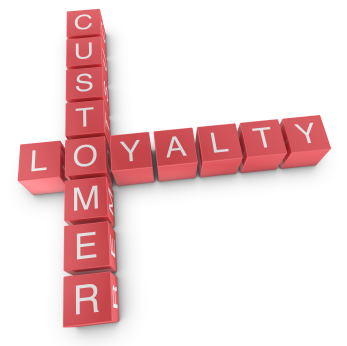 For a long time now, Jim and I have been wanting to revamp the design and configuration of the Kibin user dashboard. Our goal for this project was to make the post-sign up process both more intuitive and efficient. For the past week, we've been working hard to make this a reality.
If you follow me on Twitter, you may have seen my tweet late Friday afternoon (but you were probably already enjoying your weekend). After a lot of planning, decision making, and coding (thanks Jim!), we finally pushed out two huge changes you'll immediately notice the next time you login to Kibin:
A much more simplified, yet robust user dashboard
A brand new Kibin loyalty program with three different plans
The new Kibin dashboard features just two tabs: a Get Started section and the familiar My Papers section that houses your uploaded and edited papers. From the Get Started tab, you can upload a new paper, like and follow us on social networks, and invite your friends to Kibin. The greatest part is, you'll earn free Kibin editing credit just for doing these simple things. Here is a look at the new dashboard configuration and features: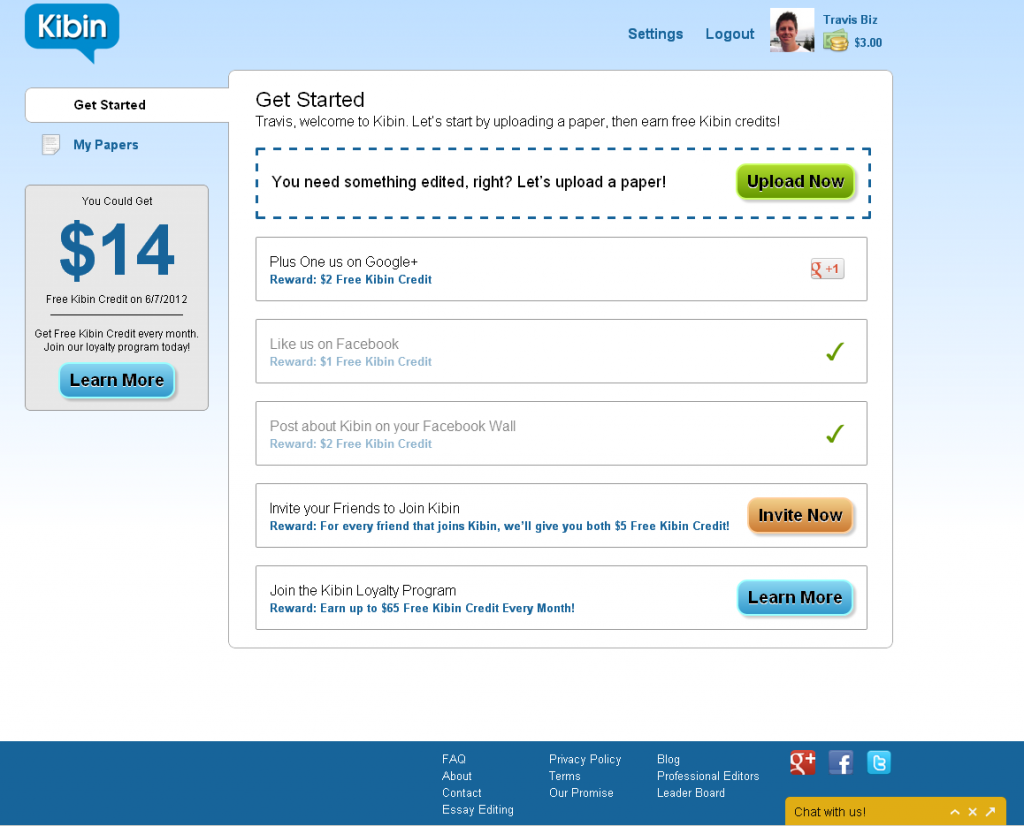 You will also immediately notice we have a new loyalty program. While we're always striving to make our users better writers, we're also committed to offering the most cost effective proofreading and editing service in the world. Our loyalty program is designed to offer our most loyal users even more affordable proofreading and editing services. Each program offers free, bonus Kibin credit each month. The longer you remain a member, the more bonus proofreading and editing credit we will give you! We put a lot of thought into this program and its design; we look forward to hearing your feedback. For now, you can only see the details of our loyalty program once you are logged into your account, but you can see a screen shot of that page below: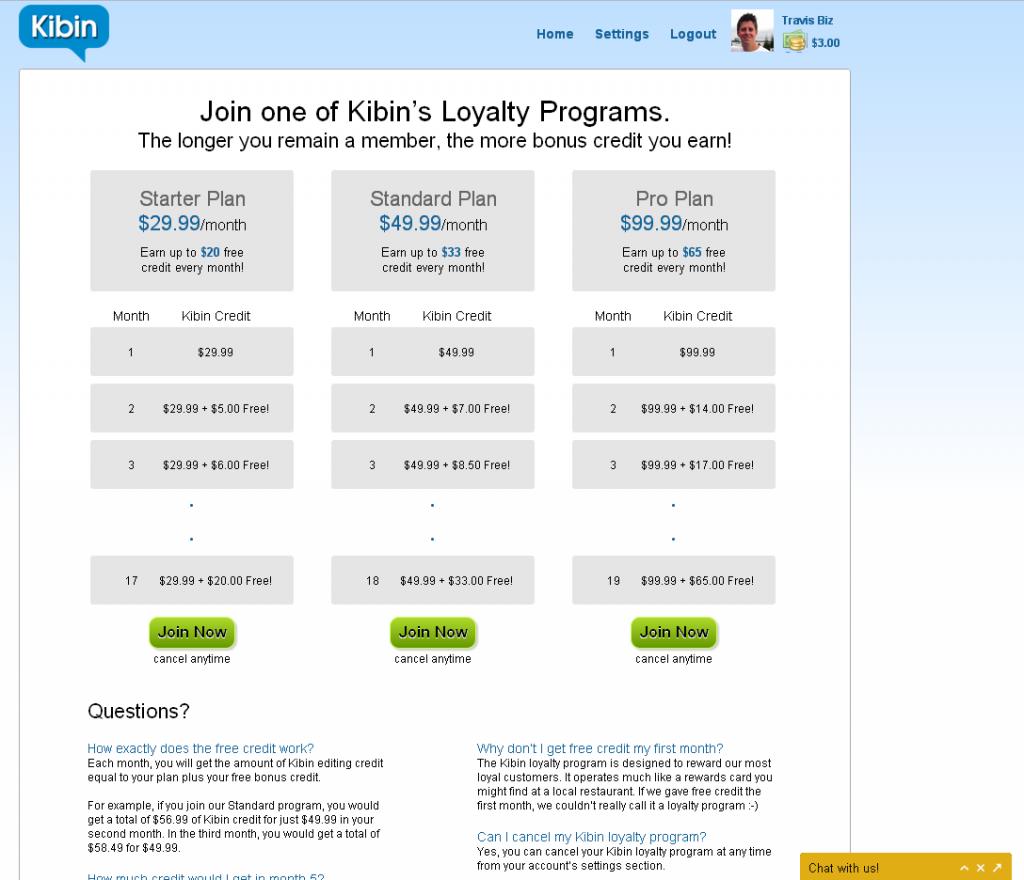 We're extremely excited about these new updates and we're already working on new features that will make Kibin's proofreading and editing service even better. Let us know what you think about these new changes in the comments, we love to hear your feedback!