Let me ask you this. How many hours does it take for a typical college student to earn $1,000?
Whether you're working in a restaurant, a coffee shop, or in retail, chances are it will take you approximately 100 hours to earn that much money.
100 hours? That's five 20-hour work weeks. 100 hours is enough time to fly to the moon and back five times. In 100 hours, you could watch the Lord of the Rings trilogy ten times with a few hours to spare (and those movies are loooong).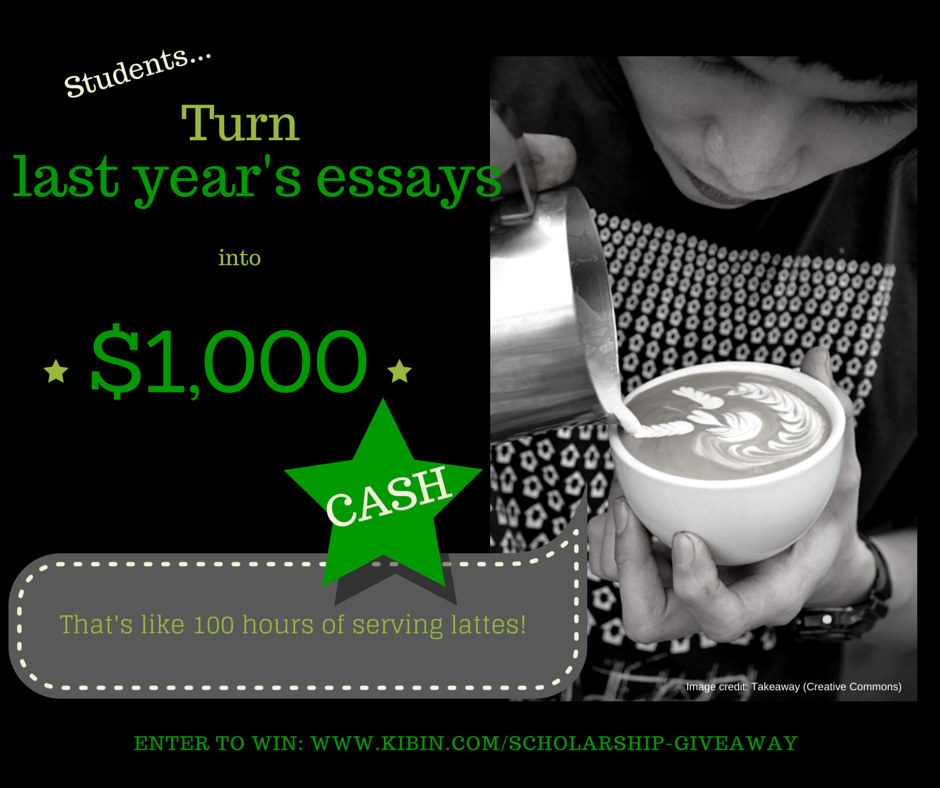 That's why we're excited to announce Kibin's $1,000 no essay scholarship giveaway. It's easy to enter, and your odds of winning are pretty darn high.
(Way, waaay higher than winning the lottery, getting struck by lightning, or getting recruited to the NFL… just saying.)
How to Enter the Kibin No Essay Scholarship
Remember all those papers you wrote last semester (or last year… or in the last five years for that matter)? We want you to show us your hard work.
Don't delete those files just yet! Each essay is worth one entry into the scholarship contest. Plus, if you share your unique referral code with your friends, for every essay they upload you earn another entry into the contest.
It's a no essay scholarship because we're not asking you to write us a brand new essay at all! Pretty sweet, huh?
To get started sign up with your Facebook account here: Kibin No Essay Scholarship
(Why Facebook? It's the easiest way for us to contact the winner.)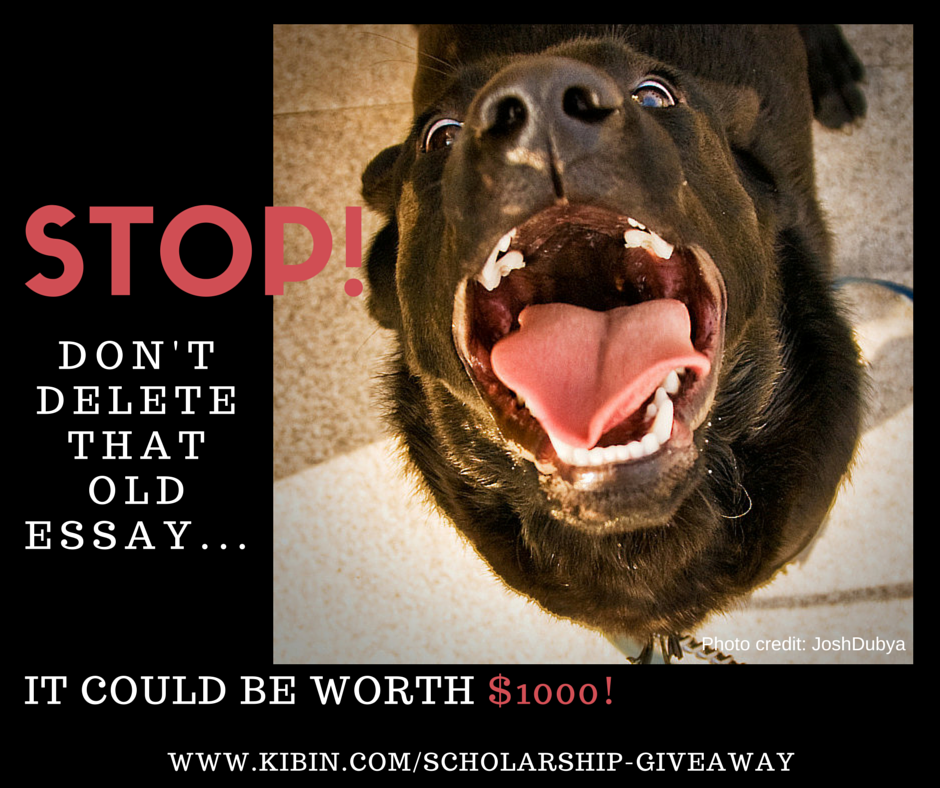 Kibin No Essay Scholarship Fine Print
At the end of the contest period (March 31, 2015), we'll choose one lucky winner at random! If you win, you'll pocket the money just so long as you are currently, or soon-to-be, enrolled in a university, and the essays you submit are legitimate and original to you.
Not interested in fame, just fortune? No worries, your entries are 100% anonymous.
Enter today for a chance to get 100 hours of your busy life back and $1,000 in your pocket.
Good luck!
Naomi
By the way, if you're looking for more easy-to-enter scholarships, you might want to check out this post I wrote about other no essay scholarship opportunities.