If you're like most travelers, when you arrive home from a trip, the last thing you want to do is unpack your suitcase. You're worn out from your travels and can totally relate to the Beatles when they sang, "Leave it till tomorrow to unpack my case."
A lot of times, you can feel that way about writing too—leave it till tomorrow.
Procrastination, though, generally isn't your friend, so let's get to the business of how to write a case study that means business.
What Is a Case Study?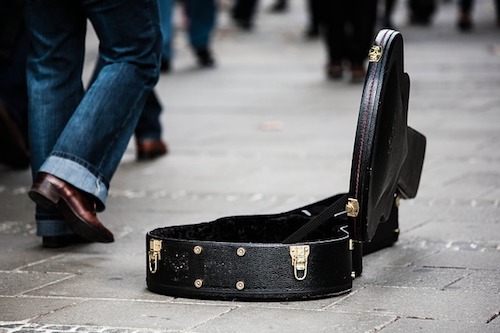 Even if you don't know much about case studies, you can safely assume that a case study isn't simply a study of suitcases (or some other type of case). Technically, you could write a case study about cases, but that's a discussion for another time.
Here's a basic definition:
A case study analyzes a specific problem in a business and examines possible solutions using evidence from sources to support information.
In some ways, a case study is like a typical problem-solution essay. You need to examine a problem, then identify one or more solutions. If the problem, for instance, is a lack of healthy options in the campus food court, you can propose a solution to bring healthier food to campus.
Let's unpack that a little more and dive into how to write a case study.
Stuck on Your Essay?
Check out thousands of example essays.
How to Write a Case Study: The Contents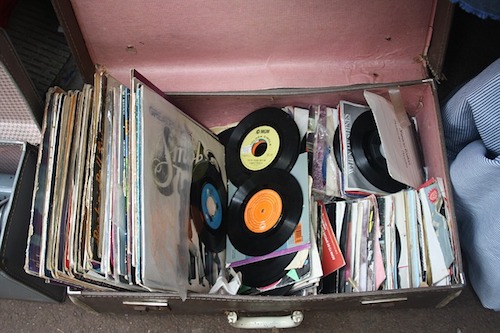 The case
The case is the focus of your paper. It's like the actual suitcase you use when traveling. You need a good, sturdy case to hold everything together. Choose a flimsy suitcase, and baggage handlers will destroy it in no time. Choose a flimsy case for your case study, and your prof will do the same.
When deciding on the right case for your assignment, consider what type of business you'd like to study, whether you have access to sufficient resources, and how much time you have to do research and write.
Here are a few broad topic ideas to get you started:
Meeting customer needs
Building relationships with customers
Staying ahead of the competition
Creating a successful startup
Growing a company
With these broad topics in mind, you can then narrow your focus to a specific problem in a local business or perhaps a problem in a global industry.
For instance, you might write a case study about how the food court on campus needs to change its menus or restaurants to meet the needs of students. Or you might write about how to improve a struggling startup (perhaps comparing your idea to how a woman solved her own wardrobe concerns by creating Spanx and became a self-made billionaire).
Background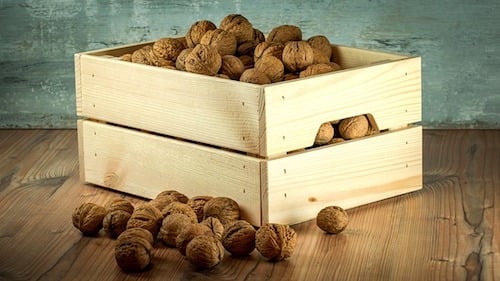 Background information is a key part of your paper. You need to understand the company and its practices before you can propose solutions.
For example, you shouldn't suggest that a used record store develop a social media presence as part of a new strategy to increase business if it already participates in a variety of social media platforms, w hile if you do this you should also learn to opening a business bank account that help you with this.
This type of error only highlights the fact that you didn't do enough research about the company. Instead, you might make suggestions for how the store might improve its social media marketing.
In the simplest of terms, know something about the company before you start making suggestions.
Background information in your case study should include the following:
The history of the company
Facts about the case you're writing about
A clear and concise discussion of the problem (including why the problem exists, how the problem impacts the company and its customers, and who caused the problem)
Any other pertinent information that will help demonstrate you've done your research
Solution and recommendations
In the solution section of your case study, identify what you believe to be the most feasible solution to the business problem.
The key word here is feasible.
Propose a solution that a company might actually be able to implement. Don't, for example, suggest that Walmart greeters learn the names of everyone who walks through the door in an attempt to build relationships with customers.
It's simply not possible. Instead, your solution might include ways in which greeters might be more personable.
In addition to proposing a solution, you'll need to recommend how to implement the solution.
Let's say you analyze a struggling local ice cream store and propose that it increases marketing by establishing a social media presence. It's not enough to simply suggest that the store use social media.
You need to provide recommendations for how the store might develop its presence by doing things such as revamping its website, creating a Facebook page, and Tweeting.
Remember: Your solutions and recommendations section needs to be supported with evidence from sources.
How to Organize a Case Study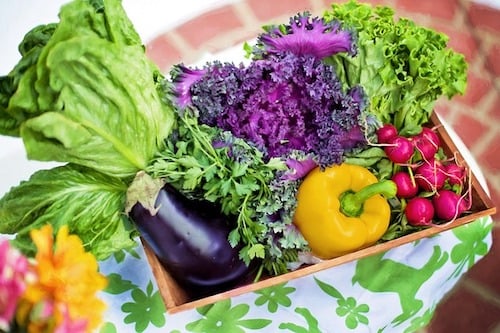 We all know that packing the perfect suitcase is an art form. It takes a lot of skill and practice to fit everything you need for a week into a carry-on. (But it's oh-so-worth-it when you finally do!)
Writing a case study is no different. It takes a lot of skill and practice to research, write, and organize a well-written paper.
Here's an important tip to help you organize all that information into one concise paper: divide the paper into sections by appropriate headings.
Here are the basic headings for a case study. (Remember to check your assignment guidelines to see the required headings for your paper.)
Abstract. An abstract is more or less a fancy way of writing a summary of your paper. To learn more about how to write one, read How to Write an Abstract for a Research Paper.
Introduction. The introduction should be a brief paragraph that introduces the business and identifies the problem(s) you'll be discussing. End the introduction with a clear, concise thesis statement that summarizes your proposed solution to the problem and your recommendations.
Background. The background section should explain more about the company and the problem you're analyzing.
Solution. The solution section should discuss the most feasible solution(s) to the problem.
Recommendations. The recommendation section is a lot like the conclusion in a standard essay. It wraps up key ideas but does so by highlighting specific suggestions and strategies to implement your proposed solution.
And that's how to write a case study, mostly… just a few final touches, then you're ready to go.
The Final Touches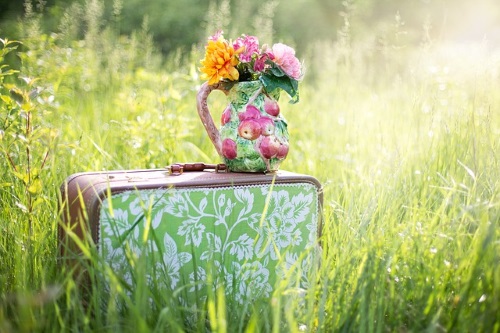 With all the components of your case study now in place, it's important to give it a once (or twice) over to make sure you've remembered to do the following:
Watch your tone. Remember, you're writing a formal, academic paper. The world of business writing is professional, concise, and formal. (Choose your words carefully. Leave out the slang, jargon, and flowery details.)
Cite in APA format. APA is generally the accepted citation style in business courses. (Unless your prof asks you to cite in another format, of course! You definitely want to listen to her, not me, in that case.)
Write in third person. Academic and business writing usually require you to write in third person. (Check with your prof to see what is expected.)
If you're still not sure what a case study should look like, check out these examples (with annotations):
And here are more example business case studies written by other students.
Finally, don't forget that we're here to help you add the final touches to your paper and make sure it's packed and ready to go!