What makes you so special?
At one time or another, someone has probably asked you this snarky question to call you out on something.
But when it comes to college admissions essays, it's a downright serious question. The people reading essays really do want to know what makes you special. They want to know what makes you unique. They want to know what makes you, well, you.
How can you highlight your accomplishments, your personality, or your goals with a set of high school transcripts and one short essay?
By absolutely crushing your college essay.
10 Common Types of College Essay Prompts
Let's say you're a great athlete or a math genius. Perhaps you can sing like an angel. Maybe you're the valedictorian of your high school class.
While all of these things certainly carry some bragging rights, guess what? Lots of other college applicants can claim the same bragging rights.
So how can you stand out among the masses? Crushing your admission essay can make all the difference, so keep reading to learn what you should and shouldn't do when answering these common college essay prompts.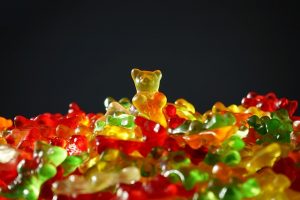 Prompt #1: Describe a time you overcame a challenge or experienced failure
The challenge you write about might revolve around your home life, such as a struggle within yourself, your family, or dangers and challenges in your environment.
You could also write about challenges you face because of a disability, because you're a minority, or because of some other circumstance in your life.
No matter what angle you take with this topic, keep in mind that, even though you're writing about challenges and failures, you don't want to focus solely on the fact that you struggled.
Instead, examine the positive outcomes. Consider how the experience changed you and what you learned from the experience.
Read an example of how one student wrote about overcoming obstacles.
Prompt #2: Describe a time when you changed your personal beliefs or values
The key to crushing this (and most every) essay prompt is to be specific.
Don't brag about the fact you became a vegetarian and are saving the planet with your life choices. Instead, write about a specific event that made you change your eating habits. For instance, did the time you spent working on a farm or at a fast-food restaurant make you want to become a vegetarian? Did you become vegetarian for spiritual reasons?
Explain the event, and explain how the experience changed you and made you the person you are today.
See how one student's perspective on adoption changed after the student's family hosted a child from Ukraine.
Prompt #3: Explain what you hope to accomplish in college
Every student who enrolls in college hopes to earn good grades and an eventual degree. This is certainly an accomplishment, but it's not the type of accomplishment that your audience wants to read about in this essay.
Admissions officers want to know what you wish to do beyond academics.
This is where you might need to do a little homework. Learn about the organizations and clubs on campus. Perhaps you want to be not only a member but also a leader. Perhaps you have goals on how to improve the program. Or maybe you see a need for something new (on or off campus) and want to develop your own organization.
If you do decide to focus on strictly personal goals, dig deeper than "get good grades." Need inspiration? Check out this example essay about a student's goals for personal growth.
Prompt #4: Explain why you want to attend this college or university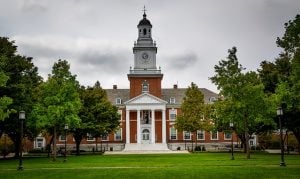 This is a pretty common question, so in order to stand out when answering this prompt, you'll need to think of something more original than "because the physical therapy program is one of the best in the state."
It's fine to mention a great program or degree at the institution, but if you do, make sure you discuss a unique and specific aspect of the program. For example, has the program or faculty won awards? Is the faculty comprised of renowned scholars? In other words, highlight the distinctive features of the program.
Don't forget, though, that this essay isn't about the school. It's about you.
The goal is to explain why you belong there. Why would you thrive in such an environment? Why is the school a perfect fit for both your personality and your career goals?
Read why one student believes her chosen college is the perfect fit.
Prompt #5: Describe a major accomplishment
Your college admissions essay isn't the time to try to be funny by answering this prompt with the story about how you finally managed to get 1,000 likes on a clever vacation pic or how you ate an extra-large party pizza in one sitting.
Think about more serious and influential accomplishments, such as overcoming a learning disability or being the youngest person to ever open your own art show at a local gallery.
In this admissions essay example, a student describes overcoming social anxiety and the impact it had on his life and future goals.
Prompt #6: Describe an event that sparked personal growth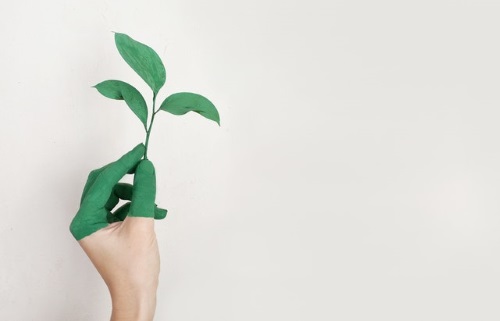 We've all had those aha moments where we suddenly have a realization that sparked a change in us. Keep in mind that these moments may occur out of either a positive or negative situation, but it's the growth that happens afterward that is meaningful in this context.
Let's say you failed your biology exam (a definite negative). But perhaps failing this one exam made you realize that you really do love all things science, and you want to make it your life's work. This one negative experience caused you to evaluate your study habits and educational goals.
Maybe you even turned that one experience into more than great grades in your classes. Maybe once you pulled up your grades, you started tutoring others to help them realize they could do the same.
Remember, personal growth doesn't have to begin with a large, earth-shattering event. It might very well be a small, seemingly minor event that makes a big impact.
Need your essay to stand out?
Get help from a pro.
Prompt #7: Describe a person you admire
Parents, grandparents, and teachers are pretty obvious choices for this college essay prompt, but don't always look at the obvious. Your essay will be much more interesting and original if you actually write about someone else. (Of course, it's still fine to admire your mom and dad, but don't think they're the only possibilities for subjects.)
Who else can you write about besides Mom and Dad?
Perhaps you admire your best friend who has overcome extraordinary obstacles, and watching him or her overcome those struggles has taught you so much about yourself and how you handle life. Maybe you admire someone famous, like Stephen Hawking or Maya Angelou, and the person's life has inspired your own.
No matter who you admire, don't forget to keep the focus on you. Don't simply tell another person's story. Explain how the person has impacted you or made you a better person.
Prompt #8: Describe what makes you unique

We are all unique and special—that's what our mothers always told us, right?
So here's your chance to prove Mom right and show the world how great you are. This isn't, however, a chance to simply brag about yourself.
Your goal here is to present an insightful and thoughtful discussion of a unique aspect of your character.
While you may be unique because you won a ton of academic awards and scholarships, keep in mind that your academic achievements are already on display in your transcripts and other application materials. Don't repeat the information by writing about it in your college admissions essay.
Instead, you might choose a point related to your academic goals and achievements but one that is a bit outside the standard classroom experience. For instance, if your ultimate goal is to become a veterinarian, you might write about how you consider yourself a cat or a dog whisperer and how this will help you become a better vet.
Whatever unique part of yourself you choose as the focus, make sure that it expresses your true self and is something that readers wouldn't know about you by reading the rest of your college application materials.
Check out this example of how a student defines herself through her devotion to helping others.
Prompt #9: Explain what commitment means to you
To most people, commitment means working hard and being dedicated enough to work until a project is complete.
Commitment might also mean giving back to society or improving society (through volunteering with organizations or starting your own organization).
What are you committed to? Consider what is important to you and how you demonstrate this commitment.
It's okay to feel like you fall short. The college admissions essay isn't about being perfect. It's about being honest. So if you don't think you're active enough in the "big things" (like changing the world or saving the environment) and you think you could improve, you might use this to discuss how you're working to improve.
You could also use this opportunity to discuss your future plans for commitment by explaining your goals (or the importance of setting goals) and what you hope to achieve in life.
Prompt #10: Choose your own essay topic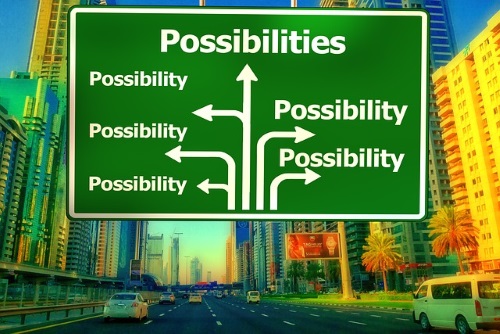 Choosing your own topic can be both a blessing and a curse. Because you can basically choose just about any topic you like, it can be more difficult to select a topic that you think would showcase you, your ideas, your goals, or your achievements in some way.
If you have the chance to choose your own topic, avoid telling sports stories about the thrill of victory or the agony of defeat (unless, of course, you have a unique twist on the topic).
You should also avoid broad summaries of your volunteer experiences or your internships. These types of essays can sound like a report and read like a "what I did on my summer vacation" essay—and they won't stand out. If you want to write about one of these events, choose a small aspect of the experience to highlight.
If you're looking for a few ideas for this broad, "choose your own" category, consider writing about one of these topics:
A problem you'd like to solve. This might be a larger societal problem or a problem specific to your community.
What you learned from an embarrassing moment. Remember, you want the story to be positive, so don't dwell on the negatives of the embarrassment (though you'll likely want to mention those feelings too). The focus should be the positive outcome of the situation and what you learned.
The best (or worst) advice you ever received.
A quote that explains something about you or that inspires you. When choosing a quote, look for something original. For instance, Dr. Seuss is quoted a lot, but if you absolutely must quote him, don't take a line from Oh the Places You'll Go. Instead, choose a quote from a lesser known Seuss book like The 500 Hats of Bartholomew Cubbins.
If you're still stuck for ideas, read these posts:
You could also give brainstorming or another prewriting strategy a try and see what you come up with.
Final Thoughts on College Essay Prompts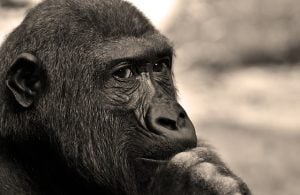 As you're sorting out your thoughts about your college essay prompts, keep in mind that readers want to see honesty. Don't tell a grand tale that is certainly too good to be true. Remember, admissions officers read a lot of essays each year, so they can tell when you're being authentic.
Want more insight on what your college app essays should and shouldn't do? Read 11 Secrets to Good College Essays and How to Start a Personal Statement the Right Way (the same advice applies to ALL your essay prompts).
And if you'd like to check out a few more example college essays before you start your own, take a look at these admission essay examples.
Think you've crushed your college essay but want to make sure everything looks and sounds perfect? Here are some additional resources to help you polish your essay:
Interested in a professional opinion? Send your college essay to Kibin. We've edited admissions essays and personal statements for thousands of students since 2011, and we're here to help 24/7!