How many times have you received a software update notification? If you're like me, you have a love/hate (mostly hate) relationship with these notifications. Too often, what you think will be a quick and easy process turns into an hour-long nightmare.
Sound familiar? Something so seemingly simple becomes deceptively complex.
The same is true for a short essay. It seems easy to type up a few hundred words and whip up a clever essay in no time flat.
But as you may have guessed, it's not that simple. Because you only have a short space, you need to be careful with your word choices AND make sure you fit in everything you have to say in just a few pages.
If you're wondering how to accomplish such a task, you might first want to check out How to Write a Short Essay That Stands Above the Rest.
Next, you should (of course) read the two short essay examples that follow.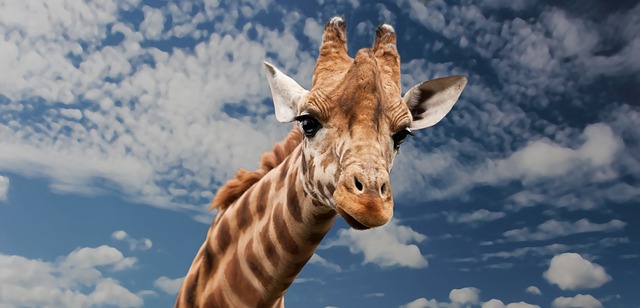 2 Short Essay Examples That Are Easy to Digest
Here are two short essay examples to help you see what the finished product looks like. I've also made a few comments within the essays to help you see what works and what doesn't work in a short essay.
For both short essay examples, my commentary is below each paragraph (or paragraphs, in some cases).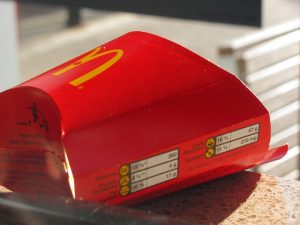 A Study on McDonald's Adopting an Environmentally Friendly Business Model
Introduction
Protecting the environment is very important to many people today. They are concerned with making sure that people treat the earth right through actions like creating less pollution and recycling. They are also concerned with how the way a business operates may affect the environment.
While the introduction above serves its purpose—to introduce the topic—it isn't exactly the catchiest of openings. The writer might use a statistic or quote here to create a more interesting hook.

Read How to Write an Essay Introduction in 3 Easy Steps to learn how to write an eye-popping opener.
Body paragraphs
McDonald's is well aware of these concerns. This is why they have set new goals for sustainability and social responsibility for the business by 2020. Some of their goals include increasing in-restaurant recycling by 50%, serving 100% more fruits, vegetables, low-fat dairy or whole grains in nine of its top markets, supporting sustainable beef production, and purchasing 100% fiber based packaging from either certified or recycled sources.
The above paragraph is concise and to the point. It introduces readers to the focus: McDonald's.

It also provides a list of strategies the business is implementing in order to be more sustainable and socially responsible.

If you're writing a short essay and need to provide readers with a quick list of items or statistics, you might write in paragraph form or try adding bullets (if they're appropriate for your essay) to draw attention to information.
Adopting this new business model involves a cost for McDonald's. Their overall business is based on being able to create cheap food that is cheaply produced, and these new goals that they have set are likely to make the cheap food go up in price because it will not be as easily cheaply produced. This may deter a few of their customers who are used to the extremely cheap prices.
McDonald's is also able to economize through this decision. They know that their millennial customer is increasingly attracted to businesses that practice sustainable business habits. By changing their business model to reflect these views, they will most likely attract more customers into their restaurants and increase their profits.
The two paragraphs above focus on a business model and McDonald's goal of maintaining profits and attracting customers.

Notice how the writer uses short, specific topic sentences to focus each paragraph.

Using these short topic sentences is the perfect strategy for a short essay. They help the reader quickly understand the paragraph without reading the entire section.
This new business model offers incentives for McDonald's customers. Their customers who are concerned with the environment will see this move as a good thing and will probably go to McDonald's more often because the restaurant reflects their views and they feel as if their voices are being heard.
As there is an increasingly bigger amount of emphasis on sustainability and protecting the environment, more businesses are likely to follow in McDonald's footsteps. These other businesses will also want a share in the success of McDonald's and claim some of their customers back that they may have lost because having a business model of being sustainable was not a top priority to them.
The two paragraphs above focus on attracting and maintaining customers through the company's business model of being socially aware.

While the structure of both of these paragraphs works well, the writer could revise to use more specific and impactful word choices.

For instance, the paragraph states, "…customers…will see this move as a good thing…" The words "good" and "thing" aren't exactly the most concise choices.

The writer might instead replace these with something more concise like this: "…customers…will see this as a positive step toward sustainability …"

Looking for help choosing the perfect words for your short essay? Check out The Ultimate Guide to the Perfect Word Choice for Your Essay.
McDonald's is able to create wealth through voluntary trade. Although the cost of this new model may seem like it would be detrimental and cost a lot up front in comparison with McDonald's old business model, the company knows that in the long run it will pay off. With an increase in customers who find protecting the earth to be important to the restaurants, McDonald's profits will sharply increase. The consequence of this decision lies in the future. Customers are more likely to go to a business that they feel matches their views. More businesses will try and follow McDonald's lead to make their restaurants more sustainable in order to attract these types of customers.
Susan says:

The above paragraph serves as a brief counterargument as it explains why, even though the new business model might seem counter-productive, it will actually benefit McDonald's.

Want to learn more about arguments and counterarguments, take a look at this argument infographic.
Conclusion
The author's view that this decision is a good thing for McDonald's is correct. With an increasingly large focus on protecting the environment, more people will realize the importance of what McDonald's is trying to do. This will lead to an even bigger increase in customers, in addition to the millennial customers that will already flock to the restaurant. In this case, the food that McDonald's produces would be considered a pure private good because its use by one person lowers the quantity available to someone else (rival) and it is possible to prevent someone from enjoying its benefits (excludable). In the future, businesses are likely to try to become more sustainable for the sake of staying profitable as this becomes more important of an issue to an increasingly large amount of their customers.
Susan says:

The final paragraph of this short essay works well to sum up key ideas and the author's viewpoint.

Learn more about effective conclusions by reading How to Write a Killer Essay Conclusion.
Stuck on Your Essay?

Check out thousands of example essays.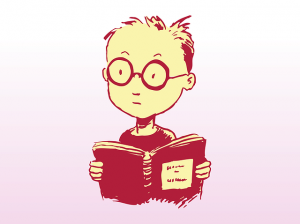 Intelligent Characters in the Media
Introduction
The incredible thing about television is that characters have the potential to be represented in a million different ways. Unfortunately, producers tend to stick to the same few archetypes and tropes. Nearly every show about high schoolers includes a tough jock or a rebellious bad boy. As such, it is no surprise that television follows a few patterns and stereotypes when it comes to portraying intelligence.
Susan says:

The writer of this essay might spice things up a bit with a more interesting opening.

But for the most part, the intro provides a clear thesis statement that explains that television producers stick to the same stereotypes when portraying intelligent teens.

Also notice that the opening paragraph is short. While longer essays might develop a detailed and meandering opening, a short essay introduction needs to be brief and concise.

Quick Tip: Concise wording is important throughout your short essay, so cut any words that aren't necessary.

Check out Why Eliminating Wordiness Is So Important for Your Essay for help with writing concisely.

While longer essays might develop a detailed and meandering opening, a short essay introduction needs to be brief and concise.
Body paragraphs
One of the most obvious and frankly painful depictions of intelligence is the socially awkward genius. In spite of their high IQs and brilliant minds, these characters have trouble understanding jokes and other social cues. Dr. Temperance Brennan from the show Bones is a perfect example. Although she is a leading authority in the field of forensic anthropology, a key catchphrase of hers is "I don't know what that means" when faced with simple references to Hannibal Lecter, The Blair Witch Project, and Star Trek. Nearly every character in The Big Bang Theory acts this way, too. Most of the show's humor comes from the contrast between the awkwardness of the brilliant physicists like Sheldon and Leonard and the "normal" people like Penny, the waitress who lives across the hall. The blatant awkwardness portrayed by these characters is likely an attempt by the shows' writers to give the geniuses a noticeable flaw to ensure that their characters aren't infallible.
In the above paragraph, the writer uses several key examples to support the thesis statement and describe the socially awkward genius.

Remember, including sufficient support is crucial to any successful essay.

If you're not sure what types of support to include in your paper, read 3 Types of Essay Support That Prove You Know Your Stuff.
Another kind of intelligent character is the one whose abilities are limited to helping the protagonist. For example, in the show Arrow, Felicity Smoak is a computer whiz who worked as an IT girl for superhero Oliver Queen's company before joining "Team Arrow" as a hacker. She could do anything from finding shortcuts during a car chase to sending a greedy criminal's illegally-earned income to a charity as a twisted form of blackmail — all from the comfort of her computer screen. However, when she wasn't busy saving the world, she was reduced to little more than Oliver Queen's love interest. She was only a minor character in the comic book series that the show was adapted from, but when she became a regular on the show, the writers scrambled for ideas to keep her character interesting. She quickly turned into another ditzy blonde who couldn't string together two sentences in front of Oliver without there being an unintentional innuendo. Despite her intelligence, Felicity Smoak has been underutilized as a character, and her knowledge is only ever highlighted when it comes in handy to the plot.
Susan says:

The above paragraph includes one example of the character type who is only present to assist the protagonist.

Because this is a short essay with limited available space, the writer might consider shortening the description of Felicity Smoak in order to include an additional example.
The final type of smart character is the one that is constantly picked on. In a high school scenario, it's the nerdy kid who gets shoved into lockers and made fun of. The show Glee created an entire series based on this idea. The kids who joined the glee club were either outcasts like Rachel Berry, who strived for perfection in every way, or they were using the club for an ulterior motive. The gorgeous, popular cheerleaders were pressured into joining by their meddling coach, and the football players were offered a better grade. They weren't the ones being made fun of; it was the unpopular kids who got stuffed into dumpsters or had slushies thrown in their faces. Even after the club won awards and competitions, it was still met with resentment from the majority of the student body. Although the audience wanted the students in the glee club to succeed, the prevailing theme throughout the show was that the kids who were smart and hard-working were not the ones who were cool and popular.
The above paragraph, like the previous one, is effective in its descriptions, but only one television show is profiled. Adding another example would create a stronger argument.
Conclusion
The fact is, smart people aren't as unique as television makes them out to be. They should not be marveled at like zoo animals or be used as an easy target. Additionally, the characters who are presented in the media shouldn't have their intelligence be their defining characteristic. Although television has come a long way in normalizing intelligence, there is still more ground to be gained in creating characters that are complex and interesting — not just smart.
The concluding paragraph wraps up key ideas nicely and uses specific word choices (such as "marveled at like zoo animals" and "defining characteristics") to create engaging writing.
The Long and Short of It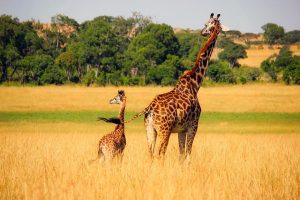 Short essays are like almost any other type of academic essay. You need an introduction, body, and conclusion. You need a clear focus and evidence to support your claims.
(And of course, sometimes you think you can write essays in an hour, but they take a heck of a lot longer to write!)
The big difference between a longer essay and a short essay is just that—the length. Writing a short essay means you need to write concisely in order to pack everything you need to say into a brief paper.
If you're still struggling with fitting your ideas into a brief piece of writing, here are two more short essay examples:
Looking for a bit of advice on how to make your short essay stand out? Send your paper to a Kibin editor for feedback.