Remember the days of elementary school reports when you had to write about events like the first Thanksgiving or the signing of the Declaration of Independence?
Those were the good ol' days when you could look up a few facts about a historical event, summarize the highlights, and voila, you had an A paper!
Life isn't that simple anymore.
Sure, you could look up some facts about The French Revolution, the Iran-Contra Hearings, or Benjamin Franklin flying kites. You could summarize one of the topics and certainly meet any word count assigned by your professor, but this isn't the type of history paper that will get you an A. (It likely won't even get you a passing grade.)
So what should you be writing? The short answer: Analysis.
Aren't sure how to move from summary to analysis? Here's a quick lesson on how to write a history paper that will go down in history.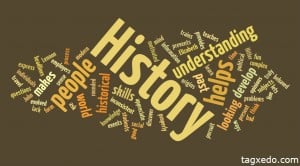 How to Write a History Paper That Will Go Down in History
Writing a history paper is a lot like writing any other type of paper. You need to start strong and use evidence to support your arguments.
Here are six steps to help you learn how to write a history paper that lets you do just that.
Step #1: Choose the right topic
If you're enrolled in World Literature 210, you probably shouldn't be writing about the history of World of Warcraft just because "World" is in the title of the game.
Instead, choose an appropriate topic for your class and assignment. If you're in an American history survey course, for instance, a paper about the JFK assassination, World War II, or the Civil Rights Movement would be a more appropriate topic.
Need help choosing the right topic? Read 13 History Essay Topics That Will Bring Your Essay to Life.
You might also draw inspiration from these example history essays:
Step #2: Choose a focus
Before you begin researching, you'll need a focus.
You're not writing a textbook about the Vietnam War or the fall of the Berlin Wall. You only have a handful of pages to make your argument, so you need to pick a focus before you begin writing.
Let's say you've chosen to write about the Civil Rights Movement. There's a lot you could say about the topic, but what is it that you want to say about the topic?
You might examine the roles of Civil Rights leaders. You might discuss the role of the Supreme Court during the Civil Rights Era. Maybe you want to write a compare and contrast essay comparing the struggles of the Civil Rights Movement to the struggles of African Americans today.
Remember, the goal is not to simply report random facts and information about the topic. Wikipedia can do that. Your goal is to make a statement about the topic, create an argument, and/or offer some insight into history.
Need to narrow down a topic that seems too broad? Read How to Narrow a Topic and Write a Focused Paper.
Step #3: Do your research
Once you have a general direction for your paper, you're ready for the next step in learning how to write history paper: starting the research process.
When writing about history, it's important to locate both primary sources and secondary sources.
You're probably used to finding plenty of secondary sources for your paper. These are sources such as journal articles, reviews, and other sources in which the authors evaluate and review other information to form their own opinions and arguments.
Secondary sources are important to illustrate the thoughts and opinions of others (the experts in the field).
Primary sources are different in that they are original documents from the time period, such as letters, advertisements, artifacts, or original photos (like the one below).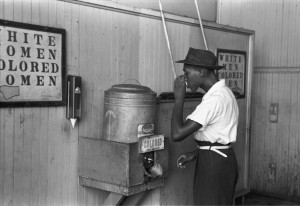 Primary sources are important to use in your writing because they offer a different insight into history. These types of sources present the viewpoint of those actually living through the time period.
Check out 5 Best Resources to Help With Writing a Research Paper if you need help finding sources for your paper.
Step #4: Start with a strong introduction and thesis statement
Introduction
A good introduction is important in any essay. You need to be able to grab readers' attention and keep them reading your paper.
So don't start with some vague statement like this: "Martin Luther King Jr. thought people should stand up for what they believe in."
This statement doesn't tell your readers anything and sounds like you haven't done your research.
Instead, start with a catchy hook sentence. You might choose a statistic or quote to really help drive home the importance of your topic.
Consider this quote from Martin Luther King Jr.: "The ultimate measure of a man is not where he stands in moments of comfort and convenience, but where he stands at times of challenge and controversy."
This quote provides a clear, specific statement from Martin Luther King Jr. that expresses his feelings about the importance of people's actions and character.
It's a lot more interesting than the previous boring and vague statement about King, right?
Thesis statement
A thesis statement often appears at the end of your introduction paragraph(s) and provides a road map to your paper. It lets readers know the focus of your paper.
Readers won't know what you're paper is about if you write a vague or muddled thesis like this one:
"Many leaders were part of the Civil Rights Movement, and many of them had a role in the movement; however, Martin Luther King Jr. played a big role in the Civil Rights Movement."
This thesis tells the readers nothing more than the fact that Martin Luther King Jr. played a part in the Civil Rights Movement. It provides no clear direction for the paper.
Look how this thesis clarifies the focus:
"Although many leaders played a role in the Civil Rights Movement, Martin Luther King Jr. was the most instrumental leader in the movement due to his vision, leadership, and non-violent form of protest."
This thesis is far more specific, informing readers that the paper will not only discuss Martin Luther King Jr., but will also argue that he was the most influential leader of the movement and why.
Step #5: Analyze and integrate the evidence
Remember, this isn't third grade, so you can't just look up the Civil Rights Movement on Wikipedia and summarize the key points. You can't just write what amounts to a timeline of events and call it good. (Well, you can, but I certainly wouldn't recommend it.)
This is an especially important element of learning how to write a history paper—you need to analyze, rather than summarize.
Here's what I mean. If you're arguing that Martin Luther King Jr. is the single most influential leader of the Civil Rights Movement, you don't need to include a detailed biography of King. You may include relevant details, but most of his early years won't be important to your argument.
You also shouldn't simply summarize what he did during the movement. In other words, don't simply summarize his part in events such as the Montgomery Bus Boycott or the March on Washington.
While it's important to note that he was involved in these events, it's more important to analyze why his actions were so influential.
Remember to use both the primary and secondary sources you located to help support your statements. (If allowed, you may even want to consider adding images or videos as evidence.)
Step #6: End with a flippin-tastic conclusion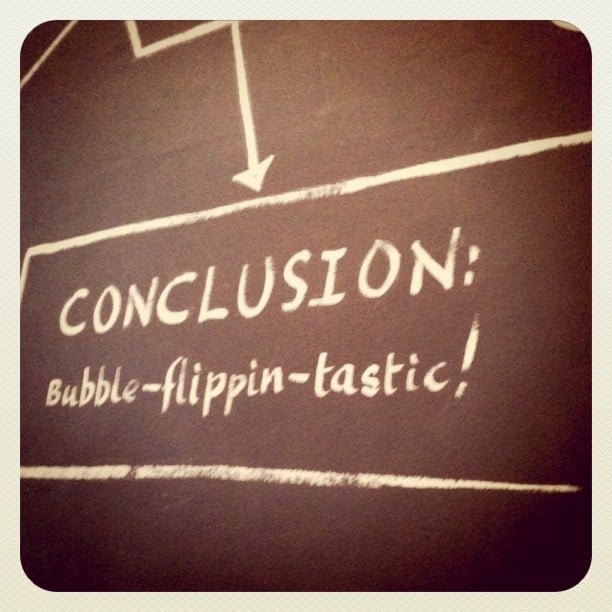 A fantastic conclusion wraps up the key points of your essay and lets the reader know you've reached the end of your argument.
In a history paper, you might not only sum up key arguments but also leave readers looking toward the future.
A paper about the Civil Rights Movement and Martin Luther King Jr. might conclude with another inspiring quote from King or a statement or question about the future of race relations.
See? The lesson on how to write a history paper was pretty painless, right?
Now That Writing Your History Paper Is History
I'm sure you know that writing a draft of a paper doesn't mean that it should be your first and only draft.
Once you've written your first draft, look it over again to make sure you've paraphrased appropriately, that you haven't inadvertently plagiarized any sources, and that you've correctly cited your sources.
If you're still unsure of whether your paper is of any historical relevance, have a Kibin editor help with revision!