I had a chance to sit down with Natalie H. who has been an editor for Kibin since June 2013. We talked about what makes a literary analysis essay tick and what makes it ick, and I asked her about her all-time writing pet peeves. Here's what Natalie had to say.
What is a literary analysis essay?
Well, simply put, a literary analysis essay is an essay that analyzes a short story, article, or some aspect of a novel. Exactly what, though, does this entail? What does it mean to analyze a piece of writing?
When we analyze something, whether it is someone's actions or a piece of writing, we are trying to determine meaning.
Why does my mother-in-law always bring us half-eaten cartons of ice cream, for example? She could be generous. She could be looking for an excuse to visit. She might have the world's worst track record for choosing ice cream flavors.
Rather than simply read, remember, and state her actions, however, I am going to assign them a meaning. I am then going to support my interpretation with my own opinions, specific examples of her actions, and perhaps quotes from my mother-in-law and a reliable source like a psychologist who has heard hundreds of mother-in-law stories.
Writing a literary analysis is a lot like this. You must read, understand, engage with, and interpret the text, and then share those interpretations with your reader.
What makes for a particularly good literary analysis essay?
When writing a literary analysis essay, there are two key elements. First, you must have a strong thesis statement. Second, you must thoroughly support that thesis statement.
What makes for a strong thesis statement? A thesis statement must be specific, clearly stated, and easily supported.
For example, "Flannery O'Connor wrote a lot about pride" is not a specific thesis statement. Flannery O'Connor wrote dozens of stories about any number of proud characters.
This statement is too general.
Ask more pointed questions to help you develop more specific statements. For example, what role did pride have in the development of a certain character or the outcome of a specific O'Connor short story (or two)?
A better thesis statement might be "In 'Good Country People' and 'A Good Man is Hard to Find,' pride in the main characters leads to loss of dignity and, in some cases, the loss of human life."
Now that you have a strong thesis statement, you must support your argument.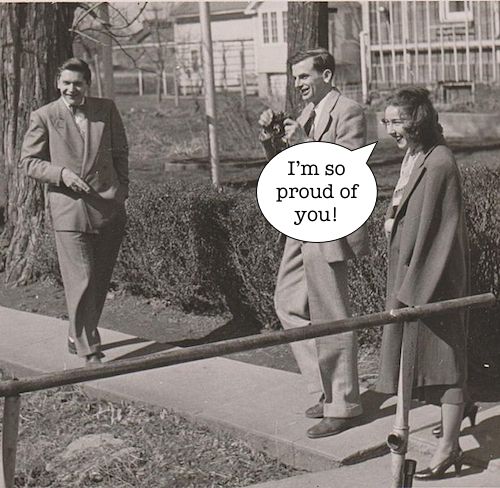 In a literary analysis essay, you should certainly use your own original thoughts and interpretations of the text. When doing this, cite examples from the text itself.
For example, you might mention how, in "A Good Man is Hard to Find," the grandmother's pride and need to control others literally led the family into the hands of a sociopath named "The Misfit." You might include an excerpt from the text where the grandmother blurts out his identity. Referring to the text and specific examples will make your argument clearer and stronger.
Don't be afraid to also use secondary sources! These are sources that provide additional literary criticism and commentary on the stories that you are analyzing.
You can use the opinions of experts to back up your own. After all, if renowned literary scholar Harold Bloom agrees with your interpretation of the significance of pride in the short stories of Flannery O'Connor, you must be a genius.
What makes for a particularly bad literary analysis essay?
This sounds obvious, but I have read far too many literary analysis essays in which the writer failed to correctly recall any number of details within the story. Even the slightest error in your recall of facts, such as the exact title of the story or which character provided a quote, will reduce your credibility.
Know your story or novel inside and out.
Relating back to the previous question, always support your point in a balanced manner. An ineffective analysis essay will rely solely on one form of support. You should never rely only on your own thoughts (no matter how clever) or those of an outside source (not even Harold Bloom) to make your argument.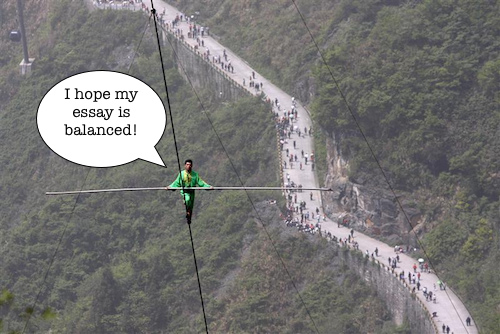 What are three simple steps that a writer can take to write a better literary analysis essay?
1) Read your selected texts with a pencil in hand.
Keep a pad of paper handy. Take notes on any symbols, actions, or quotes that strike you while you are reading. Note page numbers.
This information will be useful when you actually go to write the argument itself. It is much easier to scan your notes than it would be to scan the entire novel Moby Dick, for example, when you are looking for quotes and examples to support your argument.
2) Think long and hard about your thesis statement.
Be sure that you can adequately support your argument. Can you think of at least three support points for your thesis statement? If you can, then you probably have a strong working thesis statement.
3) Research other sources.
Borrowing this list from Purdue OWL, here are some possible venues for finding other sources to support your argument:
MLA International Bibliography
Dictionary of Literary Biography
Discipline-specific sources
Search engines
Your instructor or librarian.
What is your biggest writing pet peeve?
I have to admit that mechanical errors are what keep me awake at night. The two that bother me the most are comma splices and incorrect spellings.
The latter bother me because they can so often be caught with a simple spellcheck and quick proofreading. Comma splices just torture the perfectionist in me. I love commas in their proper place, but when people use them like sprinkles, it gives me pause (pun intended).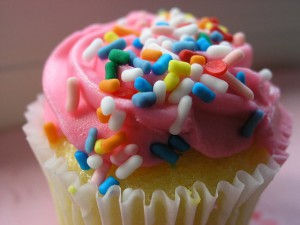 I think of punctuation and grammar as the frosting on the cake that is your argument.
After spending so much time reading those O'Connor stories, taking notes, developing a thesis statement, and organizing your argument, you would have a really impressive essay (or, in this analogy, a delectable dessert that would make the Cake Boss envious). Why would you not take the same care with your punctuation (or frosting)?
The cake will be judged on its taste as well as its appearance; similarly, your essay with be judged on both its content and its mechanics. Take equal care with both.
About Natalie H.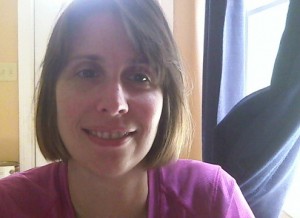 When Natalie H. isn't homeschooling, cooking, or doing mountains of laundry for her family of 11 (including seven kids ranging from age 7 to 21, her husband, herself, a beta fish named Naruto, and a cat named Little Murray Sparklese), she's busy making better writers out of Kibin users.
Favorite books: East of Eden, To Kill a Mockingbird, Catch 22, and all of the Arthur Conan Doyle Sherlock Holmes stories
Favorite TV shows: Elementary, True Blood, and The Walking Dead
Favorite Band: The Avett Brothers
Favorite Desserts: Nestle Tollhouse chocolate chip cookies right out of the oven and Ben and Jerry's Half Baked frozen yogurt