Imagine a world where there are no books to read. If you're a student, sometimes that might feel like a dream come true.
Now imagine a world with nothing to read. That includes no internet (and certainly no social media). That dream can quickly turn into a nightmare.
In Fahrenheit 451, a ban on books is in place (and not just a public school ban on seemingly objectionable literature). All books are banned. As the novel progresses, readers learn that not everyone is happy about the lack of information and intellectual stimulation.
If you're trying to stimulate your intellect and write an "A" paper, today is your lucky day. This post includes four important Fahrenheit 451 themes to help you write a successful essay.
(Need to analyze a Fahrenheit 451 character? Read Everything You Need to Know About 4 Fahrenheit 451 Characters.)
4 Important Fahrenheit 451 Themes That Are Worth Analyzing
Before you continue reading this post, pause to reflect on the meaning of theme. Remember, a theme is the underlying meaning of a text. It's not simply what the story is about.
For instance, The Scarlet Letter is about Christians, but that's not necessarily a theme. Themes in The Scarlet Letter include sin and hypocrisy, and they illustrate the underlying meaning of the work.
Fahrenheit 451 is about people burning books and citizens who aren't able to—and often don't want to—read, but these aren't themes of the novel.
If you're struggling to come up with Fahrenheit 451 themes to write about in your essay, keep reading.
I've included four of the most important Fahrenheit 451 themes. Within the discussion, I've also included a few tips to help you write about these themes. I've even included a few links to example papers for additional writing inspiration.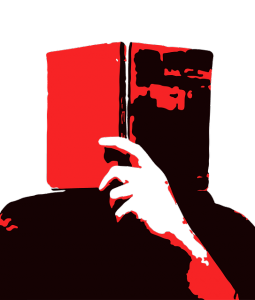 1. Dissatisfaction
This is one of those cases where appearances are deceiving.
At times, everyone seems to be happy because no one has to think about anything. People can just sit around and watch TV all day.
Once you dig a little deeper, though, you soon realize that most people aren't happy. They just don't want to admit that they're dissatisfied with their existence.
If you're thinking you may have read something like this before, consider the short story Harrison Bergeron. It also focuses on a dystopian future where people spend time watching TV and not thinking about much of anything, yet they're vaguely aware of being unhappy.
Considering the similarities between the two stories and their themes, this could be a great opportunity to write a compare and contrast essay about science fiction literature that takes place in a dystopian future.
Or you might focus more specifically on the theme of dissatisfaction in "Harrison Bergeron" and Fahrenheit 451.
Take a look at this example to read an essay that compares "Harrison Bergeron" and Fahrenheit 451.
You might also consider analyzing Fahrenheit 451 as part of the science fiction genre.
Many science fiction tales tell the story of a future society in which people are unhappy because they let government change civilization. Consider how these futuristic stories are all warnings to the people of today.
Check out Three Lessons for the Readers in Fahrenheit 451 by Ray Bradbury to see one writer's interpretation of lessons and warnings in Fahrenheit 451.
2. Technology
The theme of technology is one that almost anyone today can relate to.
In Bradbury's novel, television reigns supreme. People no longer get information from books. Instead, they watch TV all day and let information be delivered to them. They don't have to think, wonder, or learn anything new. They don't even have to speak to each other.
It's not too much of a leap to apply this scenario to life today.
People may not watch as much television as they used to, but they make up for it by watching plenty of cat videos on YouTube. People hold conversations on Facebook and text rather than speak to each other in person or on the phone.
People can even become addicted to technology and lose touch with the world outside of their screens. When writing about the theme of technology, you could easily argue that some aspects of this novel have already come true.
Thinking about writing an argumentative essay but not sure what the finished product might look like? Read 2 Argumentative Essay Examples With a Fighting Chance.
Want to learn more about the dangers of technology and how they're portrayed in Fahrenheit 451? Read this example essay.
3. Literature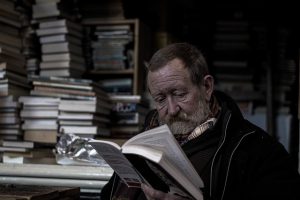 If you've ever taken a literature class (and I imagine you have since you're writing about a novel), you've probably been part of (or at least listened to) a lively debate about the subjects you're studying.
This intellectual debate is exactly what no longer exists in the world of Fahrenheit 451.
While there are a few characters in the novel who believe that books and the information they contain are valuable, many disagree.
This type of "debate" among characters is the debate those in power wish to eliminate by burning books (and houses), but it's clear that simply burning books won't extinguish the quest for knowledge.
Should you decide to write about the theme of literature in actual literature, this topic makes for a perfect literary analysis.
Remember, when you're writing a literary analysis about theme, it doesn't mean that you have to write only about theme. Pull out those literary terms to discuss how elements such as characters, plot, and setting play a part in developing theme.
Take, for instance, Guy Montag. He is battling a rage fire within himself as he's unhappy about his existence and is hiding books. Yet he works as a fireman who fights against books and knowledge.
His character and his battles (with others and within himself) help develop the theme of literature.
Need more help with writing a literary analysis? Read How to Write a Literary Analysis That Works and 15 Literary Terms You Need to Know to Write Better Essays.
4. Wisdom
The theme of wisdom is prevalent throughout the novel. The city is without books, but characters still try to seek knowledge. Montag seeks wisdom not only from books but also from others (such as the professor).
This search for wisdom also illustrates the debate regarding the value of books as teaching tools as wisdom can be passed down from person to person, not just through reading a book.
As a student, you've spent plenty of time reading books and listening to teachers.
If you're trying to connect the Fahrenheit 451 theme of wisdom to your own life, you might write an opinion essay to discuss your own beliefs as to whether wisdom is obtained primarily through books or is primarily passed down from others.
Not sure how to incorporate literature into a personal or opinion essay? Check out The Importance of Literacy in Life to see how one writer tackled the topic.
Knowledge Is Power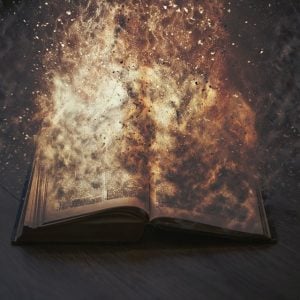 Whether you're learning from others—such as your teachers, parents, or friends—or you're learning from reading information in textbooks, news websites, or engaging blogs (like this one), the important thing is that you're not taking reading (and learning) for granted.
After all, even if you complain a heck of a lot about reading too many books for your classes, you wouldn't really want textbooks to be banned, would you?
Eager to learn even more? If you'd like to learn more about your own writing (and how to improve it), let a Kibin editor help you with the finer points of revision.