"Wow! That stinks!"
If you're walking by a smelly factory, this might be an appropriate response.
If you're walking by a farm on a sweltering summer afternoon, this might be exactly what you'd expect to hear.
This is not, however, what you want to hear from your prof when she reads your essay.
So if you're writing an essay about pollution and you're worried that it might stink up to high heaven, here's how to write a pollution essay that doesn't stink.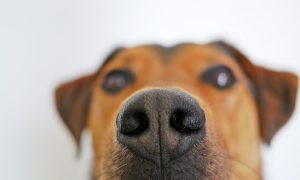 How to Write a Pollution Essay That Doesn't Stink
If you're writing about pollution, you might think you're all set because you already have a topic, right? Not so fast.
Pollution is a broad topic to write about. You still need to narrow your focus, develop a thesis, and find some sources.
Here's how you do it.
Step #1: Know your assignment
Before you can even begin to think about writing, you need to know what type of paper you should be writing. This means you need to closely read the assignment guidelines.
Should you write an argument essay, a problem-solution essay, or a compare/contrast essay? Trust me, it makes a difference.
For instance, an argument essay about pollution might argue whether a specific law needs to change. A problem-solution essay might argue that the problem is caused by a specific law and would then explain possible solutions. A compare/contrast essay about pollution might compare two different approaches to solving a problem. This type of essay may or may not offer solutions (depending on the assignment).
Each of these types of essays requires a different focus, a different thesis, and different types of evidence to support your arguments. Make sure you know what type of paper you should be writing before you start your assignment.
Step #2 Narrow your focus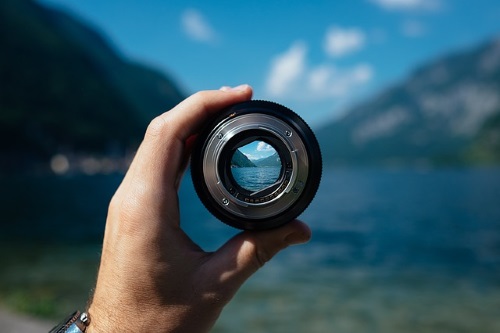 The topic of pollution is clearly too broad. There's no way you can write an effective pollution essay in just a few pages. Even if you have a few hundred pages, the topic is still too broad.
The question is, how do you narrow the topic, and what do you narrow it to?
Here are a few questions to ask that will help you narrow the topic of pollution:
Who is polluting? You might focus on a specific factory, business, industry, or the general population.
What is being polluted? The entire planet might be an option, but try to be more specific. Perhaps rivers (or a specific river), the air, a specific ecosystem, or the soil is being polluted.
Who is affected? Are wildlife predominantly affected? Is one particular species affected? Are humans affected?
How are people/wildlife affected? Perhaps wildlife are losing their habitats, or people might be facing health problems.
Your grades will thank you.
Never miss a post. Get free weekly writing help delivered straight to your inbox!
Here are a few ideas of what you can narrow the topic to:
The impact of soda/6-pack rings on wildlife
Water pollution caused by factory garment dyeing
Fracking as a possible cause of earthquakes and a contributor to water pollution
The impact noise pollution has on marine life
Soil and water pollution caused by factories (or a specific factory)
Environmental damage caused by e-waste
As you narrow your focus, take a quick look at local websites and news articles. Writing about local issues is a great way to not only narrow your topic, but also to interest readers and perhaps inspire them to get involved.
Want to dive a little deeper on how to narrow your topic? Read How to Narrow a Topic and Write a Focused Paper.
Once you have a narrowed topic in mind, you can develop a thesis statement.
Step #3: Write a thesis statement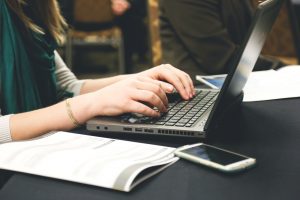 The thesis statement is the road map to your paper. It helps both you and your reader understand the focus and direction of your writing.
Need some proof as to how much a bad thesis can stink up your paper? Check out these examples.
Stinky thesis statement: Water is being polluted by rain in big cities.

Stink-free thesis statement: Stormwater runoff in urban areas is polluting waterways and burdening wastewater treatment plants.
Notice that the first thesis statement is too broad and doesn't tell readers anything about the focus of the paper. The second thesis, though, includes a specific focus and direction for the paper.
Remember what I just said about writing about local issues? This is the perfect example. If you live in an urban area, why not investigate your own city's plan to handle stormwater runoff?
Need help crafting the perfect thesis? Try our thesis statement builder!
Once you've got your thesis statement, you're ready to tackle some research.
Step #4: Find some resources
Any well-written research paper needs good resources. Even if you already know a lot about your topic, it's important to back up your statements with expert opinions.
If you're not sure where to look for sources, check out the 5 Best Resources to Help With Writing a Research Paper.
If you need a few specific resources for pollution topics, check out these websites:
When you're hunting down your own resources, make sure you're taking their credibility into account.
Once your topic, thesis, and resources are in place, you can finally start to write (or at least prewrite and outline) your pollution essay.
Smelling Like a Rose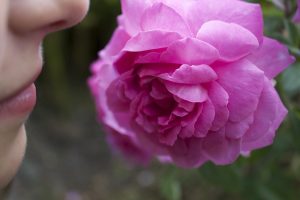 If you want to make sure your paper comes out smelling like a rose, first follow the steps I've listed in this post: know your assignment, narrow your focus, write a thesis, and find some resources.
After you've followed my advice and have drafted your pollution, add the finishing touches and include a good title, start off with a strong hook, and follow the proper essay format.
If you want to see how someone else tackled this topic, check out these sample pollution essays:
Want to make sure your paper is stink-free? Have a Kibin editor provide a bit of expert revision advice.