It's late Sunday night, and you've spent more time than you should binge-watching your favorite crime drama. Even though you most certainly feel like those eight hours were time well-spent, they did nothing to help you think of a good topic for your upcoming sociology research paper.
I stress the word "good" here because it's pretty easy to think of a topic like gun control when you're watching a cop show, but what do you do if your ideas stop there? What do you do if your prof insists that you write about something more original than the tired old topics he's read about for the past two decades?
Don't despair quite yet. If you've been handed an assignment sheet with a long list of prohibited topics, here are 13 that won't bore you (or your prof) to death.
13 Sociology Research Topics That Won't Bore You to Death
Anyone who has ever written an essay knows that, sometimes, finding the right topic for your paper can be one of the hardest parts of writing an essay. That's why I've provided you with 13 sociology research topics to help you find the perfect fit.
I've included broad topics in the list below, along with a brief discussion of subtopics to help you narrow your focus (depending on your purpose and/or goals of the paper).
I've also included a few essay tips and links to example essays on sociology research topics, so you can see how other writers have approached the subjects.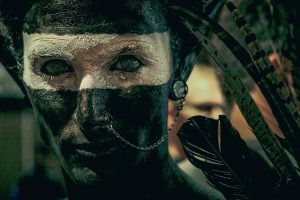 Are you covered in tattoos? Do you have multiple piercings? If so, you most likely see these body modifications as a positive form of self-expression. Others, however, still frown upon such modifications and see them as deviant behavior.
If you're writing about the positive aspects of body modification, you might be interested in reading Body Modification as a Means of Self-Expression for inspiration.
If you want to research body modification and potential negative aspects, take a look at Why Employers Wouldn't Hire Applicants With Tattoos and Piercings.
Or if you're writing about this social issue in a history class or from a purely historical perspective? You might also consider researching the history of body modifications across the world or in one specific country or culture.
If you're a young person driving on the roads, you might think that "old people" have no business driving. But do older drivers really cause more accidents, or are teens more likely to be involved in accidents?
You could also approach the topic of aging and the elderly from another angle and research nursing home care, shortages of nurses, or concerns of adult children as caregivers.
If you're specifically interested in researching aging from the perspective of the elderly, take a look at The Concept of Successful Aging and What It Entails.
In the 1950s, men were expected to work, and women were expected to stay home and take care of the home and children. How much have these roles changed today? What aspects of these gender roles are still present today?
Interested in an example essay? Read A Comparison of the Past and Present Roles of Women in Society.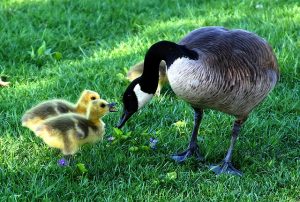 The definition of family has changed drastically over the years—no longer is a traditional nuclear family the norm. Thus, a research paper about family dynamics might include a historical overview of how families have changed or a discussion of how family dynamics differ between cultures.
Looking for a few examples? Take a look at these:
Community studies is just that—the study of various aspects of a community.
Not sure how to approach this topic? Here are two example essays for inspiration:
Thinking about writing about sustainable communities, community policing, or another related topic but aren't sure where to start? Check out 5 Best Resources to Help With Writing a Research Paper.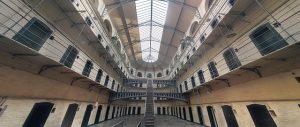 Prison overcrowding (especially due to longer drug sentences) has been in the news lately. But if you want another angle on this topic, try safety in prisons (for both employees and prisoners), varied security measures, prisoner education, recidivism, or the use of isolation and its impact on the prisoner.
Ever grab a few things at a convenience store and automatically stand patiently in line behind the person in front of you? Ever eat at a fast food restaurant and throw away your trash before you leave?
If so, you've followed the unwritten social norms of American society.
Your paper about this topic might discuss a variety of social norms or perhaps how social norms become part of our lives.
Stuck on Your Essay?
Check out thousands of example essays.
If you work so much that you're struggling to find time for your friends, family, and yourself, you're struggling with work-life balance.
But don't think that work-life balance only affects one age group and only people in the United States. It can affect all ages across the world.
Looking for a few ideas to help get the creative juices flowing? Read these sample essays:
Have you found a few sources for your paper, but aren't sure they're credible? Learn how to apply the CRAAP test to your essay sources.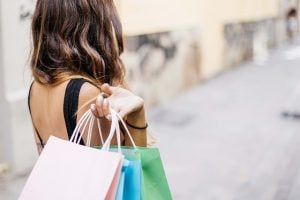 I bet on at least one occasion you've bought something that you really didn't need. Maybe you bought a pair of shoes, a phone, or a video game system just because you wanted the latest and greatest model.
Of course, you're not the only person who has done this, so think about how materialism affects not only your personal budget but also the economy in general.
Looking for an example essay about the topic? Read The Impact of Poverty, Materialism and Greed on the Global Environment and Society.
Keep in mind that many sociology research topics, including materialism, are also prominent in literature. If you want to incorporate a bit of literary analysis or comparison and contrast into your research paper, consider how the topics are portrayed in novels, short stories, or poems.
Take a look at An Analysis of American Materialism in The Great Gatsby to read more about materialism in The Great Gatsby.
A research paper about volunteering could focus on the requirements of student volunteers, how volunteering might help citizens and the community, or why people volunteer.
Take a look at this sample essay to see one perspective on volunteering: Give a Hand and Save a Life Through Volunteer Work.
Is your mom or dad a role model to you? Have you ever thought of a celebrity or an athlete as a role model? Should kids model their lives after celebrities? Are athletes appropriate role models?
Whether you write about cartoon characters or real-life heroes as role models, take a look at these two essays to see what others have to say about the subject: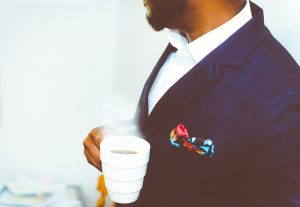 The list of subcultures is long, so you have plenty of groups to choose from if you're writing about this topic.
Once you've settled on a subculture, you'll need to decide what you want to say about it. Do you want to research the history of the culture, its influence on society, or its place within the mainstream culture? Do you want to examine how and why people become part of subcultures or deviant cultures?
If you're not sure of an angle, check out The Identity Crisis of Teenagers and the Hipster Subculture for ideas.
Remember, your prof wants you to write about a unique sociology research topic. Researching same-sex marriage or adoption rights might be on the list of not-so-original topics.
Instead, try researching the severe penalties for homosexuality in Africa or the Middle East. If you'd like to focus on concerns in the United States, you might examine discrimination in the workforce or transgender individuals in public spaces, such as locker rooms and restrooms.
If you want to write about sexual orientation from a religious point of view, you might consider a history of homosexuality. Or you could look at how gender is viewed within the church.
To see an example essay about this topic, take a look at The Ostracism of Homosexuality by the Church Throughout History.
Need Even More Topic Ideas?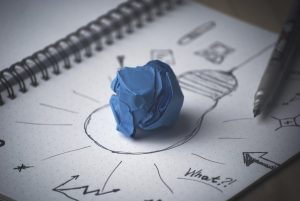 I get it. Sometimes, not even one of 13 super-awesome sociology research topics I've included here will grab your attention.
If you're still in need of a topic that speaks to you—one that you care about and can really sink your teeth into—check out these posts for help:
Still feeling bored with your topic choice and not quite sure it will hold your audience's attention? Let us review your essay and help you spice up your ideas.
Happy writing!