If you're assigned to write a movie review, you need to watch a movie and then critically evaluate it.
Logic dictates that, if you're assigned to write a literature review, you'd read some type of literature and then critically evaluate it. But that's not the case.
Sometimes logic can fail you.
It's like if you see the word "bother." You'd think it would rhyme with "mother." It doesn't.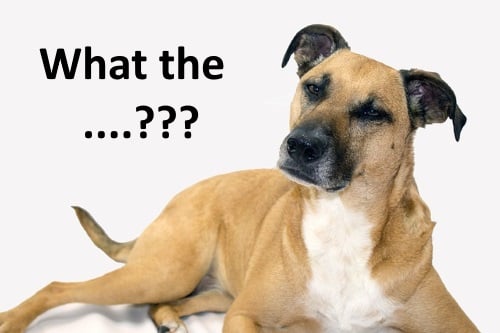 Regardless of whether the terminology makes sense, writing a literature review definitely does not mean that you'll read a piece of literature and then write a review of it.
So what is a literature review, and how do you write one? Keep reading, and you'll be ready to write one in no time.
What Is a Literature Review?
The "literature" in a literature review is not the stuff of your literature classes. That means no Moby Dick, Romeo and Juliet, or Handmaid's Tale.
The literature you'll use to write a literature review will consist of academic writings, such as journal articles and books. (The same types of sources you'd use to write a research paper, in other words.)
Even though you'll be using articles, books, and other scholarly sources to write a literature review, a literature review is not merely a research paper.
When you write a research paper, the general goal is to inform readers or to make an argument (like whether 8:00 a.m. classes should be scheduled or whether plastic straws should be banned). You use research to support your paper.
When you write a literature review, the goal is to discuss existing research about a specific topic. You'll summarize, and usually synthesize, the information to provide readers with an overview.
Your goal isn't to argue for a specific position. Your goal is to inform the audience and discuss the literature in a larger context.
This means you'll review the literature to do the following:
Examine the historical progression of your topic
Identify and discuss the connections between pieces of literature
Identify and examine any former and current debates surrounding the topic
Draw your own conclusions based on the literature to discuss new approaches to ideas regarding the topic
A quick example of the purpose of a literature review
Let's say you're writing about how social media affects teens, and your assignment requires you to include seven journal articles in your literature review.
Once you've read through your selection of sources, you discover that the bulk of the articles solidly falls into one of two lines of thought: social media is harmful to teens or social media is beneficial to teens.
Thus, your review might examine the reasoning behind each argument, discuss the debate of whether social media is harmful or beneficial, and explain how the debate has changed over time.
Through your research, you realize that not one of your articles mentions the role of parents in teens' social media use. This is exactly the kind of discovery you want to make! In this case, you might discuss the need for future studies to examine how parental influence factors into social media's effects on teens.
NOTE: A literature review is not an annotated bibliography. You're not simply listing sources and summarizing and evaluating as you would in an annotated bibliography.
Your goal when writing a literature review is to draw connections between sources to see how the research presented in each piece fits into the larger discussion of the topic. The goal is not to evaluate each source in isolation (as you would in an annotated bibliography).
How Do You Write a Literature Review?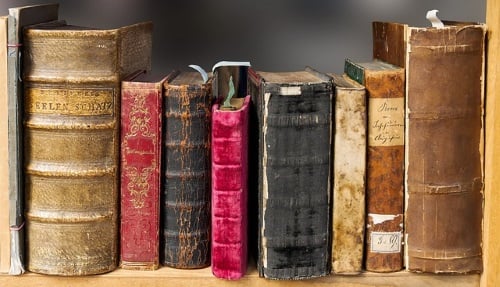 Writing a literature review isn't as simple as pulling a few sources from the library or from the internet and writing your opinion about them. (Writing is never that easy, is it?)
Writing a literature review is like writing most research essays in one key way, though—you'll need to spend plenty of time researching, drafting, and revising.
Follow these steps to help you get rolling on your paper.
Know your assignment
Each prof will require a slightly different assignment, so before you even start planning, make sure you understand what you should be doing.
You need to know the information below:
Whether you should write a standalone literature review or a literature review as part of a larger paper. While you may be asked to write a literature review as a standalone essay (in which you only explain a variety of sources related to the topic), it's more common that you'll be asked to include a literature review as a section in a longer paper.
What kinds of sources to include. Should you review only books or only journal articles? Can you use books and journal articles? Are you allowed to use websites? (In case you need help with finding sources, read 5 Best Sources to Help With Writing a Research Paper.)
How many sources to include. You know what will happen if you include four sources and you were supposed to include eight.
How much of your paper should be summary and how much should be synthesis. In other words, are you mainly reporting the information (summarizing)? Or are you including some summary but primarily looking for a common thread among the sources and discussing a theme or connection (synthesizing)?
The paper's format. Do you need to include APA citations or MLA citations? Are headings required? Do you need to include any other course-specific information in your paper?
Once you've sorted all of that out, you need to figure out what you want to write about.
Find a topic for your literature review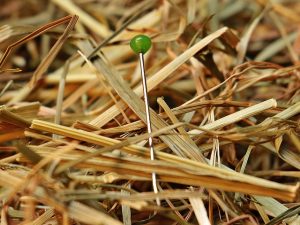 If you're in a psychology class, it's pretty much a given that you should be writing about a topic related to psychology. That, however, doesn't exactly give you a topic for your paper.
The list of potential topics can seem endless, but choosing the right topic for your paper is sometimes like finding a needle in a haystack.
To find the right topic for your literature review, spend a little time researching. Do a Google search to learn more about current discussions in the field, or try using social media to help you find the perfect topic.
Need a little help with topic ideas? Try these:
Stuck on Your Essay?
Check out thousands of example essays.
Narrow the topic for your literature review
Let's say that, after pondering a whole list of topics, you ultimately decide to write about phobias.
If the mere mention of the word "phobia" sends you into a tailspin because you're deathly afraid of even the tiniest of spiders, take a deep breath. Calm down. There are no spiders here.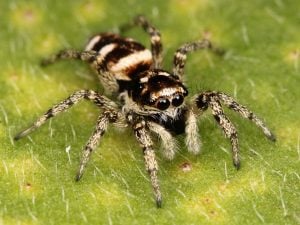 Let's refocus. We're writing about phobias.
The topic is ginormous (and far too broad for most any type of paper). You can't possibly write about every phobia in existence.
Writing a literature review about phobias, though, does not mean that you'll narrow your topic by only writing about a handful of phobias.
It also doesn't mean that you should simply define a few phobias and explain how they affect people. For instance, if you do some research and learn that people suffer from spectrophobia and are afraid to look at themselves in the mirror, you need to do more than define the phobia. (More about that in a bit.)
That's a lot of what you shouldn't do, so what should you do to narrow a topic for a literature review?
Start by identifying a general focus
This is crucial because, without a clear focus, you'll end up writing a paper about a bunch of stuff related to your topic, but it will lack direction.
To remember the importance of focus (and direction) in your paper, think of it this way. Imagine trying to ride the subway to a new store across town. When you look at the map of subway lines, it's obvious that there's no clear direction for the lines. They meander every which way, and you realize that getting to the new store means riding a handful of lines in hopes that you'll eventually end up where you need to be.
Traversing the town on a subway line for hours with no direction will leave you frustrated because you know that there should be a direct path to your location.
Reading a paper that discusses a bunch of stuff related to a topic, but with no clear path or focus, leaves readers just as frustrated.
So how, exactly, do you focus your ideas for a literature review?
Write about a theme or issue that connects ideas or about debates surrounding your chosen topic.
If you're writing about phobias, you might focus on one of the following angles:
How people are affected by phobias
The history of phobia treatment
Traditional approaches to treatment
New and/or experimental treatments
The effectiveness (or lack of effectiveness) of specific treatments
By narrowing your topic, you'll not only have a better topic choice but also have a general sense of what type of information to search for. (This will make researching a heckuva lot easier—and faster.)
Looking for a little more help? Read How to Narrow a Topic and Write a Focused Paper.
Organize the literature review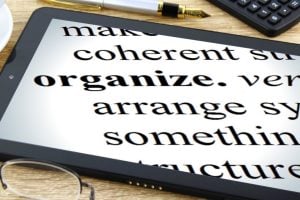 The literature review is an essay (or a section of a larger essay), so you should include an introduction, body, and conclusion just as you would with any type of essay.
Here's a quick run-down of what you should include in each section.
Conclusion: Wrap up the essay, and possibly discuss any further implications of the information. Keep in mind that, if you're writing about further implications, your conclusion will usually need to be more than one paragraph.
Additional Literature Review Tips
Before you start writing your literature review, take note of these additional tips to make sure it's the best it can be.
Choose appropriate sources for your lit review
You can generally find lots of sources by doing a quick online search, but don't just pick the first few you find.
Spend some time reviewing sources before giving them the thumbs up and putting them into your paper. It's essential that you use only credible sources.
Synthesize, don't summarize
The goal of a literature review isn't simply to report information but to make connections and synthesize ideas.
Here's what I mean. If you're writing about traditional approaches to treating phobias, you won't simply list and describe each of these approaches. Instead, your goal is to make connections.
For instance, you might ask:
What do these approaches have in common?
Did they evolve from the same type of original treatment?
How effective are the treatments, and how do their success rates compare?
Need more help with synthesizing? Read How to Synthesize Information the Smart Way.
New to academic writing?
We'll check your work.
Limit quotations
It can be easy to throw in a bunch of quotes to help support your statements. After all, your sources are written by professionals, so they sound pretty good. And they take up lots of space, so that means you have to write less, right?
While this all sounds like a superb idea, adding too many quotes means that someone else is writing your paper, and your voice becomes lost in the writing.
While I do recommend that you include quotes to support your ideas, use quotes sparingly. They should only be used when you can't state the information any better yourself.
Not sure how to include information from sources without quoting? Paraphrase instead. Learn how to paraphrase correctly here or learn through these examples.
A Few Final Words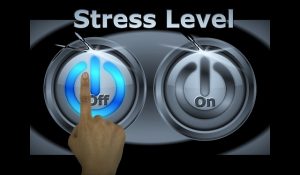 If this is the first time you've written a literature review, it can be stressful. You're writing in an unfamiliar format, and you might not know what the finished product should look like.
If you want to check out a few examples before you start your own literature review, here are three samples:
Hopefully, you're no longer asking, "What is a literature review?" But if you want some extra reassurance that you're on the right track, Kibin editors are here to provide feedback, so send your literature review our way!
Editor's note: This post was originally published on May 22, 2017. It has been updated with fresh advice and new information.