Pretend you're a pirate out on the high seas searching for treasure. Let's say you have it on good authority that there's a chest of gold buried on a nearby remote island.
While you may have an idea which way you need to sail in order to get to the island, if you don't know where to dig once you get there, it may be a long and frustrating treasure hunt.
Now let's say you have a treasure map. How does that change things?
It makes life a little easier, right?
Having a treasure map means you have a step-by-step guide to help you get to your ultimate goal—the buried treasure.
Topic sentences are a lot like treasure maps—they provide a step-by-step guide through your paper.
Looking for a few ideas to help create a treasure map of topic sentences for your paper? Check out these examples of good topic sentences.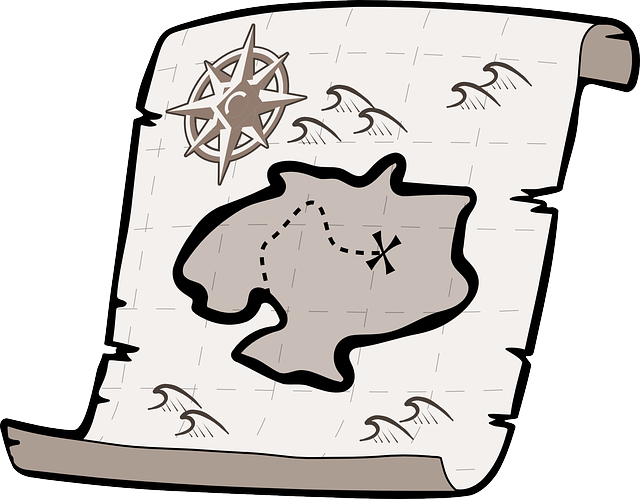 12 Examples of Good Topic Sentences (and Why They Work)
An introduction or thesis statement for a narrative essay is different than an introduction or thesis in an argumentative essay. It makes sense, then, that you'll write different types of topic sentences for different types of papers.
To help you see the difference between topic sentences, I've divided this list by type of papers: narrative essay, argumentative essay, and compare and contrast essay.
If you want a quick refresher on writing good topic sentences, matey, read the following post: Here Is the Right Way and the Wrong Way to Write Topic Sentences.
4 narrative essay topic sentences
Topic Sentence #1: The sea was treacherous that night, and I thought I'd lose half of my men before sunrise.

Topic Sentence #2: We thought we had seen the worst Mother Nature had to offer, but she proved us wrong on the final night of our voyage.

Topic Sentence #3: With my first mate's final comments, I knew the men were planning a mutiny.

Topic Sentence #4: It was at that moment that I struck something I knew must be the treasure.
Why these narrative topic sentences work
A strong narrative essay keeps readers interested and wanting more of the story. A good narrative topic sentence helps hold readers' interest by providing an overview of the upcoming paragraph.
Each of these topic sentences provides a clear idea of what the focus of the paragraph will be, yet they're also intriguing enough to build suspense.
Readers wonder how the events will unfold and keep reading to see how the story ends.
BONUS TIP:

Transitions are important in topic sentences for all types of essays, but it's important that you not only choose the right transitions but also vary your transitions.
It can be easy to use the word "then" throughout your narrative essay to connect events that occur in chronological order, but don't do it!
Using "then" to connect your ideas will make your writing sound like this: "First, we boarded the ship. Then we found our way to our cabins. Then we headed straight to the pool." It certainly doesn't make for very compelling reading.
Not sure what other transitions to use? Here are 97 transition words to help!
Looking for more examples of narrative essay topic sentences? Take a look at these example essays to see what other writers have written.

4 argumentative essay topic sentences
Topic Sentence #5: Finally, the most compelling reason that Treasure Island should be considered the best pirate novel is its unique plot.

Topic Sentence #6: One of the first strategies companies need to implement in order to protect their ships from pirates near the Somali coast is to require armed security on all vessels.

Topic Sentence #7: File-sharing sites, such as The Pirate Bay, are yet another way that technology has created a new type of criminal.

Topic Sentence #8: Even though the players can, of course, take some credit for the Pittsburgh Pirates' success, it is the coaches who truly deserve the credit.
Why these argumentative essay topic sentences work
The goal of an argument essay is to convince readers. To do that, you need lots of examples and evidence to support your arguments. This means that your paragraphs will each focus on one key argument, and thus your topic sentences should do the same.
These topic sentences clearly identify the argument to be expressed in the paragraph.They also allude to the broad focus of the thesis statement to remind readers of the goal of the paper.
While this strategy may not always be necessary (especially in shorter papers) it can be useful in longer essays as it keeps readers focused.
Because arguments tend to include a list of key points to support a thesis statement, you might use transitions like "first," "second," "finally," or "ultimately" in your topic sentences.
If these types of transitions aren't working for you, try using headings (if your assignment allows). Check out this sample paper to see one way to use headings when writing in MLA 8 format.
Want to see argument essay topic sentences and transitions in action? Check out this example essay about internet piracy from our database.
4 compare and contrast essay topic sentences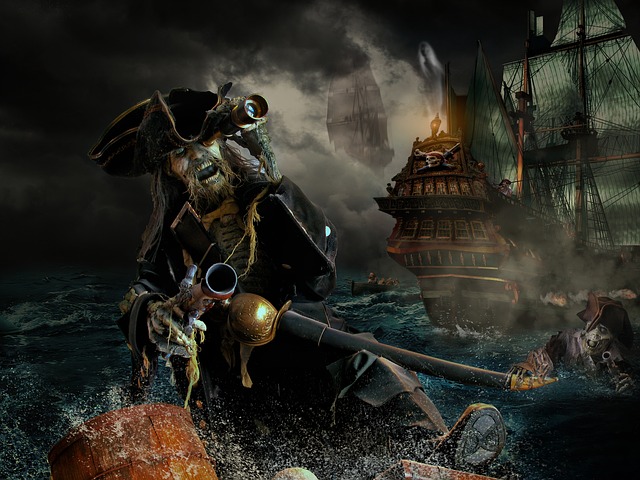 Topic Sentence #9: Though the pirates Blackbeard and Black Bart may have entered into piracy differently, they both met their deaths in gruesome battles.

Topic Sentence #10: Pirates of the Caribbean: Dead Men Tell No Tales is most like Pirates of the Caribbean due to its similar cast.

Topic Sentence #11: Hollywood's portrayal of pirates' appearances is quite similar to historical accounts of what pirates actually looked like.

Topic Sentence #12: Many sea shanties sung by pirates can also be compared to Irish drinking songs.
Stuck on Your Essay?

Check out thousands of example essays.
Why these compare and contrast essay topic sentences work
Compare and contrast essays examine similarities and differences, so it only makes sense that your topic sentences do the same. Notice that each of the topic sentences includes both items to be used for comparison.
For instance, #11 compares Hollywood's portrayal of pirates to historical accounts of what pirates really looked like.
This type of topic sentence construction provides a clear path for readers. It allows them to see the exact points to be compared in the upcoming paragraph.
BONUS TIP:

A compare and contrast essay is unique because it uses transitional words to clearly identify and connect similarities and differences.
Here are a few transitions you might use in your own writing:
Compared to
Like
Similarly
Despite
Even though
A clear difference
Likewise
In contrast
Interested in seeing how other writers have used topic sentences and transitions in compare and contrast essays? Take a look at these example essays.
The End of Your Voyage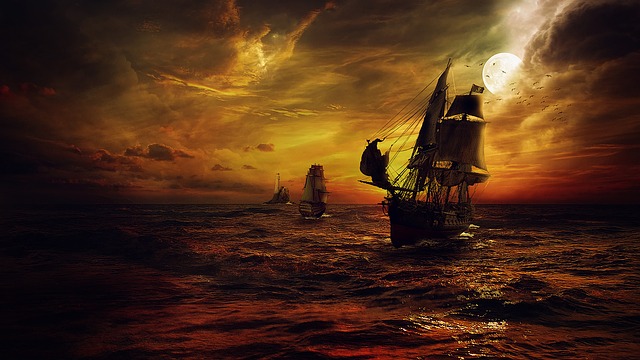 Congratulations! You've navigated the raging waters of topic sentences and have safely reached the end of your voyage, my friend.
Now that you've got sea-worthy skills for writing good topic sentences, make sure you keep your paragraphs anchored to those topic sentences so that each paragraph supports your thesis statement.
And if you're still not seasick and would like additional suggestions for choosing the perfect words for your topic sentences, check out these resources:
Worried that your professor might make you walk the plank if you turn in your current draft? Let our expert editors help with revision to ensure you've written good topic sentences.