"True friendship isn't about being there when it's convenient; it's about being there when it's not."
"A friend who knows your tears is much more valuable than a lot of friends who only know your smile."
Not a sappy friendship quote kind of person? Are you rolling your eyes just thinking about the cheesiness of these words? If you are, you might be struggling to write an essay about friendship.
You want to write something thoughtful (and something that will get you a good grade), but what can you write about without sounding too cheesy?
Here are a few non-cheesy suggestions for writing a meaningful friendship essay.
Descriptive Friendship Essay
Writing a descriptive essay might mean you're writing straight-up description, like describing her long, flowing, beautiful chestnut hair or his amazing almond-shaped blue eyes that can peer into the depths of your soul.
Most descriptive essays, though, aren't all about describing something through the five senses. They have a focus.
If you're writing about your friend, think about what makes your friend unique. Maybe she embodies boho fashion. Describe her indigo, flowy, and flowered skirts; her colorful, casual sandals; and her multi-colored beaded jewelry.
Remember, though, descriptive essays rarely stop at description alone, so the real focus of your description will likely be something about your friend's character.
Perhaps her boho fashion is more than fashion. Perhaps it's a way of life, and her style highlights her free spirit and happy-go-lucky attitude. Explaining how her sense of style mirrors her personality means you're writing description with a purpose.
Not sure how to put description into a descriptive essay? Check out these two annotated descriptive essays.
Narrative Friendship Essay
When you write a narrative essay, you're generally writing about yourself, so if you're supposed to be writing about friendship, you simply need to tell a story about your friendship.
If you're trying to avoid cheesy, sappy stories about how much your friend means to you, writing a narrative can be tricky.
These types of essays lend themselves to sentimental tales that include phrases like, "I don't know what I would have done without him," and, "Her friendship means the world to me."
To avoid these types of cheesy lines, try telling a fun story about the time you went fishing and stayed at your uncle's house on the lake or took a road trip across the state (or even across town).
Write about the excitement and how great it is to have a friend to hang out with and enjoy experiences with. Avoid the sappy "she's always there for me" language.
Read 8 Easy Steps to Writing a Thrilling Narrative Essay for more help with narration, and check out The Ultimate Guide to the Perfect Word Choice for Your Essay for ideas on choosing the perfect non-cheesy words for your narrative.
Argumentative Friendship Essay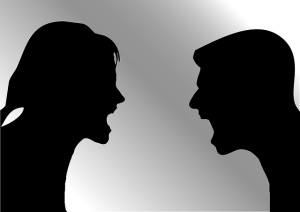 When you think of academic writing, you usually think of long, research-based, argumentative essays. If you think of friendship and argumentative essays, your first thought might be the big argument that almost left the two of you enemies.
While this might be the perfect story to tell in your narrative essay, it's not the best option for an argumentative essay.
Instead, argue something about friendship. You might argue why online-only friends are (or are not) true friends or why friendship does (or does not) really matter in our lives.
Whatever you choose to argue, make sure you support your claims with evidence. Depending on your assignment, you might use only personal examples, or you might need evidence from sources to support your thesis.
Stuck on Your Essay?
Check out thousands of example essays.
Definition Essay About Friendship
It goes without saying that a definition essay means you need to define something. If you're assigned to write a paper about friendship, well then, it looks like you already have something to define!
The challenging part is figuring out how to define a friend. Skip the dictionary definition, and think about what friendship means to you.
Does it mean a person who stands by you no matter what? Is a friend someone who will give you his lecture notes even if you decided to skip class just because you felt like sleeping in?
You might also define friendship by what it is not.
For instance, you might feel that a true friend would not rat you out to your parents or a teacher. Or you might believe that true friends would not expect you to do something dishonest or to lie for them.
Looking for a few more ideas for your definition essay? Check out this example definition essay about friendship.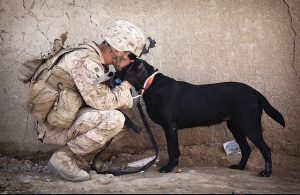 Compare and Contrast Friendship Essay
A compare and contrast essay is just that—an essay that compares and contrasts.
If you're writing about friendship, you could compare two friends, though depending on what you write, it might not be the best idea to let them actually read your essay.
Okay, on second thought, maybe simply comparing friends isn't the smartest strategy for a compare and contrast essay.
Instead, try comparing types of friendships. (This means you can leave out names.) You could compare and contrast acquaintances and close friendships, or online versus real-life friendships, or male and female friendships.
Remember, the key to writing a strong compare and contrast essay is to narrow your focus to two or three key points of comparison.
For instance, if you're comparing male and female friendships, you might discuss communication styles, time spent together, and length of friendships.
Struggling to get started? Try outlining to overcome writer's block.
A Few Miscellaneous Friendship Essay Ideas
Are the above essay ideas just not working for you? Consider one of these suggestions:
A how-to essay (or process essay) about cultivating friendships.
A step-by-step guide explaining how to argue with your friends (and still stay friends).
A literary analysis of friendships in children's books, novels, or short stories.
An analysis of how friendships are portrayed (or stereotyped) in films.
An argument of why it's impossible (or absolutely necessary) to be friends with your siblings and/or your parents.
A research paper examining friendships (or frenemies) and mental health.
You've Got a Friend in Me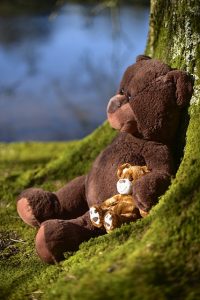 If you're looking for a little more help in writing a meaningful friendship essay, here are a few additional suggestions:
Finally, use your friends wisely. Your friends at Kibin are always ready to help with revision and editing suggestions, so send your draft our way.
Happy writing, my friend!