It's late at night, and you're desperate to find a good movie. You start scrolling through the thousands of options offered on your favorite video streaming service.
What if instead of a short two-line summary of each movie, the service only offered a three-page detailed overview and analysis? Who has the time (or desire) to read an essay about each movie? All you really want are a few basics about the plot to help you decide whether you want to commit to spending the next two hours watching the film.
Policy briefs are kinda like the short movie summaries on a streaming service.
Movie summaries include plot basics to help you decide whether you want to watch the movie. Policy briefs include the basics about a social problem or government policy and help you make a decision about the problem.
Easy enough, right?
So what is a policy brief, exactly? Let's unpack the definition above a little more, so you can get a better sense of what a policy brief is and how to write one.
What Is a Policy Brief?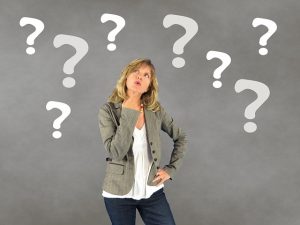 What is a policy brief? It's a short, concise summary of a social problem or government policy that helps readers not only understand a problem or policy but also make an informed decision about it.
The goal is not to provide every possible detail about the subject. The goal is to provide a concise overview (usually in a page or two) that helps an otherwise uninformed audience understand the problem.
What Do You Need to Consider Before You Write a Policy Brief?
As with any writing assignment, you shouldn't dive into the project without at least some amount of planning.
Step 1: Find a topic
Start by finding a topic to write about.
Social problems and government policies can be pretty broad. So don't try to write about an impossibly broad topic like smoking. Instead, start to narrow your focus to something more manageable, like a ban on smoking in public spaces.
As you work on narrowing your topic, make sure it is sufficiently narrowed. For instance, let's say you're writing about a ban on smoking in public spaces.
You might focus your discussion to your state and its specific policies regarding smoking in restaurants, bars, and tribal lands (such as casinos). Or you might focus on a smoking ban on college campuses or hospital campuses.
Step 2: Understand the topic and identify an actual problem
Once you've chosen your topic, you need to fully understand it and be able to identify an actual problem.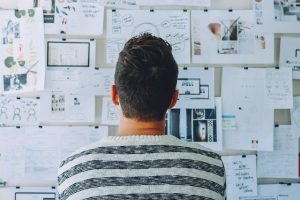 To understand your topic, you need to get to work researching. (Don't forget to check with your prof to see if you should cite your sources in APA, MLA, or some other citation style.)
Your goal in researching is not only to look for credible sources to support your claims but also to identify an actual problem.
For instance, if you're writing about smoking bans, what's the problem?
Is the problem that a ban on smoking in all public spaces (including bars) causes businesses to lose customers and revenue? Does a statewide ban on smoking in public places exclude bars, therefore creating an unnecessary health hazard to both patrons and employees?
The problem you identify in this stage of the planning process is a little like the thesis statement in a standard essay. It focuses your topic and provides a clear statement of what will be discussed.
After you've narrowed your topic, researched the subject, and identified a specific problem to write about, you can start to draft your policy brief.
How Do You Write a Policy Brief?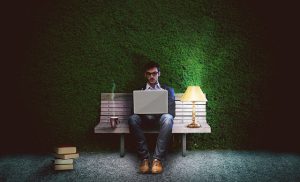 You'll need your essay-writing skills to write a policy brief, but a policy brief is not an essay. It's organized with headings and written with the purpose of quickly and concisely explaining your subject.
How to organize a policy brief
A policy brief is generally organized by headings (and may contain some bullet points).
The type and order of headings for your policy brief will depend on your course assignment. Below I've provided a set of common headings.
Stuck on Your Essay?
Check out thousands of example essays.
Example policy brief headings
Background (or Summary): This section will include a brief overview of the problem and possibly what actions should be taken.
Policy Description (or Scope of Problem): In this section, discuss the issue or policy. Convince readers that a problem exists and that action needs to be taken on the policy.
Policy Alternatives: Here, discuss the other possible alternatives to the problem. These may be solutions that people have already implemented or may be proposed solutions.
Remember, these alternatives are not the solutions that you're proposing.
These are what you perceive as inferior solutions, so you'll need to explain why they aren't effective. (Think of it as a rebuttal of a counterargument in an argumentative essay.)
Policy Recommendations: This section is the most detailed of the sections and should outline specific steps that need to be taken in order to most effectively address the issue.
Additional Resources (and/or Sources Consulted/Cited): This section isn't always part of a policy brief but includes any additional resources for readers to review to learn more about the subject. It may also contain a list of sources you have consulted and/or cited in order to write your policy brief.
Appropriate word choice and tone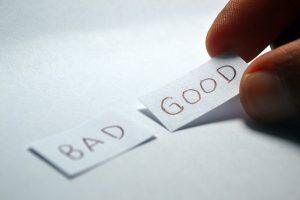 Policy briefs need to brief, factual, and concise.
This is not the time to include flowery language and grand metaphors in order to paint a picture. It's not the time to try to tug on the heart strings and make heart-wrenching emotional appeals, either.
This is the time to succinctly state your case. Eliminate wordiness, choose the most concise words, and avoid slang and jargon. But do employ rhetorical devices to be persuasive.
Not sure wording can make that much of a difference? Check out these two examples:
Poorly written description of the problem
Imagine going to work every day or going out at night and having to breathe in toxic chemicals. Imagine a business saying it's okay to pump thousands of toxic fumes into a business, and no one says a thing about it. This wretched environment doesn't even seem possible, but it's exactly the kind of health hazard that servers and bartenders in bars face each and every time they go to work if their employers allow patrons to smoke inside the bars. It's also the same terrible environment other customers face if they simply want to go into a bar to have a few drinks, and it is simply awful.
This example is too wordy. It also attempts to use an emotional appeal to paint a picture of terrible conditions for both customers and employees.
It sounds more like a poorly written introduction paragraph to an essay rather than a well-written policy description.
Improved description of the problem
Allowing smoking in bars puts the health of patrons and bar employees at risk.
This example is concise and states the problem directly, ensuring that the audience will understand the problem being addressed.
And with that, (hopefully) you now don't have to spend time wondering, "What is a policy brief?" Instead, you can tackle your assignment with confidence—and maybe even have time to stream a movie to boot!
Looking for a Little More Help?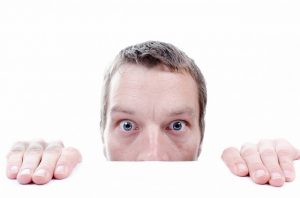 Have a better understanding of a policy brief and are ready to start writing but hitting the brick wall of writer's block? Try these proven strategies to overcome writer's block.
Have a completed policy brief but aren't sure whether it's too wordy (or maybe a little bit too brief)? Let a Kibin editor help.