What if I told you to build a garage but offered you no tools to work with, or told you to paint a portrait but you had no brushes, paints, or canvas?
You can't complete either of these tasks without tools. So what if I handed you a hammer, a saw, and a handful of nails to start building, or a basic paintbrush and a gallon of paint to start your masterpiece?
While you could certainly create something (and sometimes something pretty fantastic) with only basic tools, you'd be able to create a much more polished and professional project if you had the right tools to work with.
The same is true for writing.
A pen and paper or computer and blank screen are the only basic tools you need to be any type of writer. But if you want to create a written masterpiece for your upcoming assignment, try these 14 writing tools for students to help you work smarter (not harder).
14 Writing Tools for Students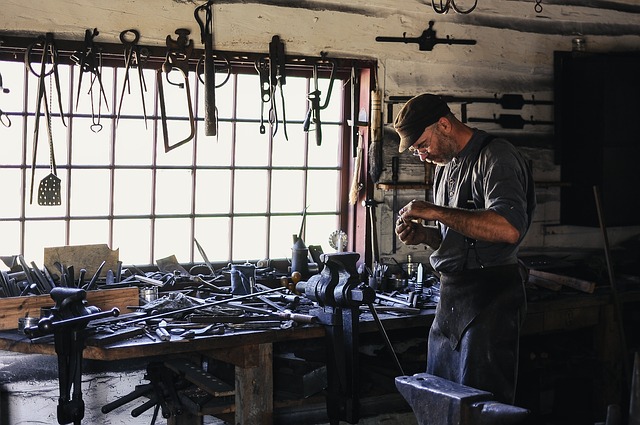 In order to write, you don't always need expensive tools, like a new computer or pricey software. All 14 writing tools for students in the list below allow you to access their basic services for free.
The tools provide help with proper word choice, prewriting, collaboration, time management, organization, citation, and essay writing.
Using a thesaurus doesn't mean you need to find off-the-wall words that you think will make you sound smart. Using a thesaurus correctly means you should find the perfect word for the situation.
For instance, if you're writing a narrative essay, writing that you went swimming in blue water isn't terribly descriptive. Using a thesaurus, you might realize that the water was actually cerulean or turquoise.
Don't underestimate the power of the dictionary. You can, of course, look up words that you don't know, but you can also use a dictionary to help you write more effectively.
If you're writing a descriptive essay, for example, you could type the word "hunger" to get the following definition: "a compelling need or desire for food." This definition might be just the phrase you need to describe your hunger and that you felt compelled to order a footlong extra-large super combo at the local sub shop.
While a standard dictionary will, of course, contain obscure words too, a dictionary of obscure words might be just the ticket if you're looking for a few unique words to captivate your audience .
Let's say you're working on a creative writing piece about vampires, for instance, and you just don't want to use the word "blood-thirsty" again. Using a dictionary of obscure words,you find the words sanguinolent (containing blood; bloodthirsty), sanguisugent (blood-sucking), and sanguivorous (blood-drinking)—all of which would be perfect additions to your story.
A reverse dictionary or reverse thesaurus is a tool that "lets you describe a concept and get back a list of words and phrases related to that concept" (OneLook.com).
Keep in mind that the generated list from your search may result in a lot of unrelated words too. But if you look at the first few words on the list, the reverse dictionary is usually pretty accurate.
A search for "lose your job," for instance, returns "fired," "sacked," "terminated," and "canned" within the top nine results.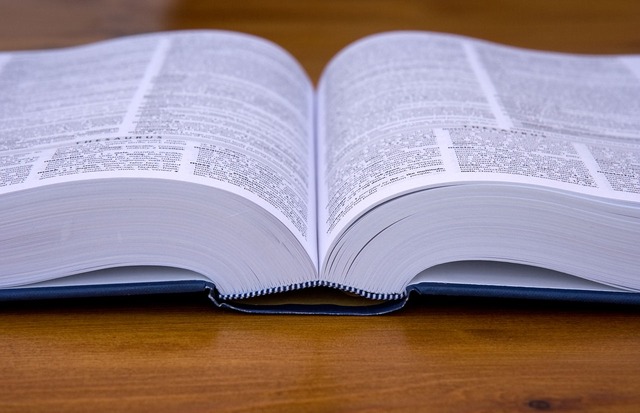 This website offers a comprehensive list of literary terms, and quizzes and flashcards to help you study.
Remember, literary terms aren't just for literary analysis essays.
Literary devices can be used in most types of essays to strengthen your writing and grab the audience's attention.
For instance, you could state that the kids you were babysitting acted rowdy, and readers would understand your point. If, however, you use a simile and stated that the kids acted like a wild pack of dogs, your description suddenly takes on an entirely new meaning and creates a much stronger image.
Struggling with proper APA, MLA, or Chicago citations? EasyBib offers free citation generators. Simply type in the requested information about your source, and the site will automatically generate a citation. (Make sure to double-check the format when you copy and paste the citation into your essay.)
You might think of Google Docs as only a place to type your papers, but it's also a great collaboration tool.
If you want to have others review your paper, simply send them a link, and they can comment to their heart's content. Google Docs is a great tool for group work too as you can share ideas and keep notes all in one convenient place.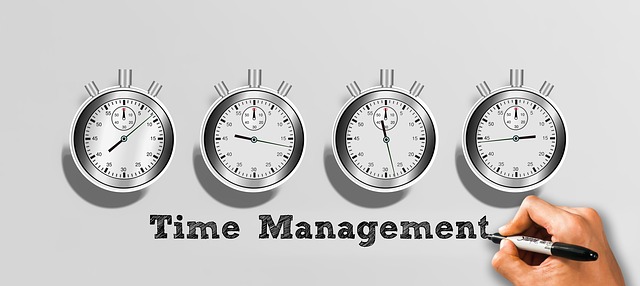 The goal of the Pomodoro system is to allow you to focus on the task at hand without distraction and to ultimately increase your productivity.
Here's how it works: The timer is set at 25 minutes. Use the 25 minutes to work steadily on your writing, and then take a short 3–5 minute break before going back to your project. If you need to work on your project further, work another 25 minutes, and then take another break. (This break might be a few minutes longer than the first.)
While you're writing, resist the urge to check that text on your phone or pop open a new tab to check on your fantasy football stats—save those tasks for your breaks.
If you've ever missed an assignment deadline or exam because you simply forgot (or misplaced your paper planner or notes), My Study Life might be just the app you need.
My Study Life allows you to add reminders for assignments, organize your schedule, and sync your schedule to all of your devices. You can even access it offline.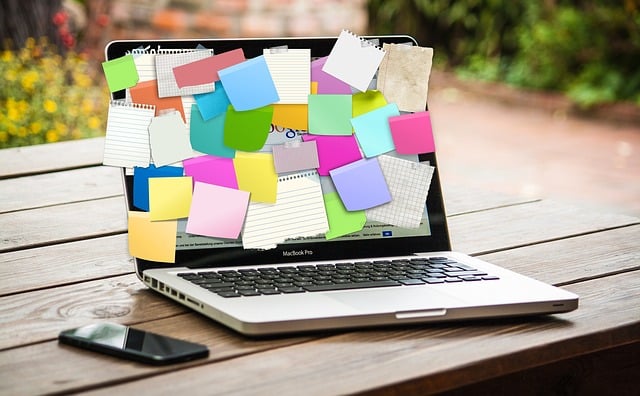 Good old fashioned paper sticky notes will sometimes do the trick. But if you're working on your computer more than you're working with paper and pencil, a digital sticky note may be more effective for quick reminders (and they won't get lost on your way to class, either).
MindMup allows you to create an unlimited number of mind maps and store them online for up to six months. (The subscription service includes even more features and allows you to collaborate with other users.)
Mind mapping is useful in just about any type of essay writing as it allows you to visually plan out your ideas. Like other graphic organizers, mind maps are great for those of us who hate writing formal outlines.
If your fingers are worn to the bone from typing endless essays, try dictating your paper with Speechnotes.
Simply speak, and the site will convert your words to text.
Keep in mind that you can't be a speed-talker like the guy below.
You must speak slowly and clearly, but the website can save a lot of typing time. It can also take time to get used to saying "comma" or "period" each time you want to add punctuation, but you have the option of manually typing punctuation if you prefer.
After you've dictated your essay (or other assignment), you can copy/paste the text into another program, and continue editing or submit your assignment as you would normally.
NOTE: Speechnotes only works with Google's Chrome browser, which you can download for free.
Though you have to create a free account before you can use this site, Flashcard Machine enables you to create sets of flashcards as study tools.
This site is an excellent option for studying literary terms, of course, but you can also use flashcards to stay organized when writing a research paper.
Use one side of the card for a Works Cited or References page citation, and use the other side to summarize the source or include a paraphrase or quote you might want to include in your paper.
Did you know that Kibin not only offers this awesome blog (which you're reading now) but also offers a free thesis generator tool and free paper grader service?
If you'd like more specific feedback on your paper, you can work with a Kibin editor to improve your writing as well. We can help with anything from organization and grammar to citation and style.
And if you're needing more inspiration to pick a topic or organize your paper, be sure to check out Kibin's extensive essay database and see how other students have tackled topics that interest you.
Need to polish your paper?
Let our expert editors help.
Have Tools, Will Write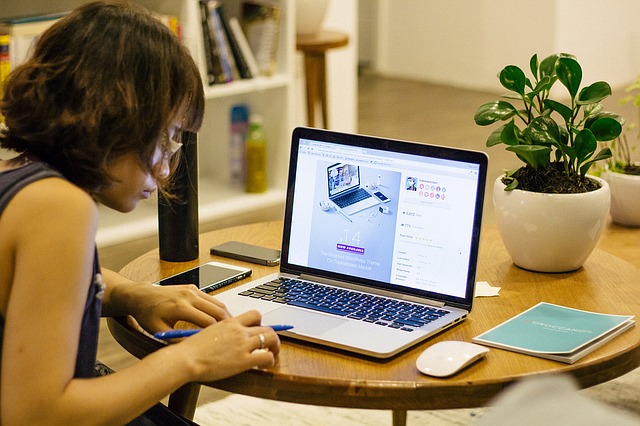 Even if you've been working with all the possible writing tools for students in your toolbox to improve your writing, don't forget that the Kibin Essay Writing Blog has tons of helpful posts to help you put the finishing touches on your paper. Here are a few you might find useful:
Did we forget to mention your favorite writing tools for students? Give them a shoutout in the comments!