If you've ever watched Survivor, you know how important it is for contestants to plan, form alliances, and do anything they can to avoid getting voted off the island by the Tribal Council.
Writing an essay is kind of like being a contestant on Survivor. You need to plan ahead, learn the tricks of good writing, and do everything you can so that, when facing the Tribal Council (your professor), you won't get voted out (fail the paper).
If you suddenly feel like you're in the middle of a deserted island and are desperately trying to survive writing an upcoming paper, use this survival guide to help navigate the ins and outs of six popular types of essays.
Essay Survival Guide for 6 Popular Types of Essays
This post is designed to give you the basics of what you need to know to understand six types of essays you might write not only in your English classes, but also in your other classes.
I've included links to additional resources and a few example essays to help you understand the types of essays in greater detail.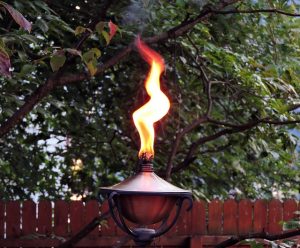 Argumentative/Persuasive essay
The argumentative essay is a favorite of professors. That means you'll likely write an argumentative or persuasive essay in just about all of your courses. When writing this essay, you'll take a stance on a topic and include evidence from research sources to convince your audience.
Here are two tips for writing a strong argumentative essay:
Establish a strong argument about a debatable topic
Use ample evidence from solid research sources to support your thesis
Purpose
To convince and/or persuade the audience
Key features
Takes a strong stance on a debatable issue
Examines both sides of the topic
Organization pattern
Point of view
Additional resources
Example essays
Analytical essay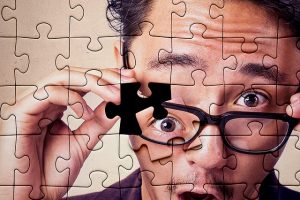 An analytical essay looks at the smaller pieces in order to examine the whole.
If you're enrolled in a literature course, you will most certainly write an analytical essay. You'll analyze literary terms—such as symbol, character, and plot—in any number of short stories, poems, and novels.
Analytical essays aren't limited to literature courses, though. You'll undoubtedly read various types of articles in other classes, such as history, social science, or political science.
In these classes, you might analyze the author's arguments as they apply to the larger context of the topic. You also might examine the article itself to identify the writer's goals and the effectiveness of the writing.
Purpose
To analyze a piece of writing by examining the smaller parts to understand the whole
Key features
Identifies a key aspect of a writing that will be analyzed
Explains the significance of key points of analysis as they relate to the text being analyzed
Organization pattern
Develops a solid thesis statement to identify the focus of the paper
Develops at least three key points of analysis
Uses evidence from the writing to support the analysis
Includes proper citation as needed (Depending on your assignment, you may or may not need to include citations if working with only one source.)
Point of view
Third person point of view
Additional resources
Example essays
Compare & contrast essay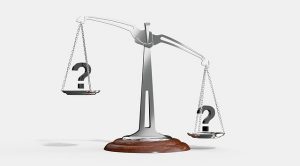 As the name of the essay implies, if you're writing a compare and contrast essay, you'll be comparing and/or contrasting something.
This essay will often be assigned in a composition course where you might be asked to compare two assigned topics. The essay may also be assigned in a literature course where you'll compare two pieces of literature, two characters, or two other aspects of the writings.
A compare and contrast essay, like most other types of essays, isn't limited to English classes, though. You could be assigned to compare and contrast two wars, two political candidates, two social theories, two medical treatments, etc.
The list of topics for this type of paper is almost endless.
Purpose
To compare and/or contrast two objects or ideas
Key features
Moves beyond obvious similarities and differences
Avoids long lists of similarities and differences
Analyzes and compares and contrasts roughly 2-4 core components
Organization pattern
Includes a detailed introduction to introduce the topic
Includes a concise thesis statement to focus the essay
Choose from block style (discuss all components of topic one before moving on to topic two) or point-by-point style (discuss one point at a time as it applies to each topic before moving on to the next topic)
Point of view
Third person point of view
Additional resources
Example essays
Descriptive essay
The descriptive essay is more informal than, say, a research essay and often only makes an appearance in the composition classroom. Writing this type of essay allows you to bust out those adjectives to create stunning visuals using your amazing prose.
A word of caution: don't simply just string together adjectives. You need to find a focus for your paper and decide why you want to describe something.
For instance, you might write a descriptive essay about your best friend, but your goal isn't to just describe his appearance. Your goal might be to describe his generosity, his kind soul, or maybe his awesome wit.
A descriptive essay rarely means that you'll sit somewhere and simply describe your surroundings.
If you're writing an essay like that, you might actually be assigned an observation essay, in which you would draw some conclusions based on what you witness. (For more about observation essays, check out The Observation Essay: How to Make More Brilliant Observations.)
Purpose
To describe a person, place, object, or idea
Key features
Uses adjectives to paint a picture
Identifies a mood for the writing (such as somber, fun, or energetic)
Develops a specific focus to highlight descriptions
Organization pattern
Includes a thesis that sets the mood of the essay and identifies the focus of the essay
Establishes a specific pattern of ideas to highlight description (describes one aspect completely before moving on to the next)
Point of view
Third person point of view
Additional resources
Example essays
Stuck on Your Essay?

Check out thousands of example essays.
Narrative essay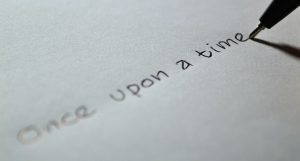 The narrative essay is one of the staples of many composition courses and doesn't often appear in any other classes. Think about how many times you've been asked to write about your summer vacation or tell a story about something that has changed your life.
Anyone can tell a story, but one of the keys to telling a great story is to focus on the key events and have an actual focus.
If you're writing about your summer vacation when you were eight, for instance, stick to the highlights of the summer, such as your time at camp, your vacation to a theme park, etc. Don't write about every little detail—like having to clean your room or feed your pet.
Include these types of details only if they're actually relevant to the point of your story.
And remember: show, don't tell. Paint a picture of the events to let readers envision themselves in the story with you.
Purpose
To tell a story that engages readers and holds their interest
Key features
Tells a story through use of vivid and specific language
Identifies a focus (which may or may not be explicitly stated through a traditional thesis statement)
Focuses on key points while omitting unnecessary details
Organization pattern
Opens with a clever hook to draw readers into the story
Tells a story through chronological order or through flashbacks
Concludes the essay by wrapping up ideas and alluding to the moral (if present)
Point of view
Additional resources
Example essays
Reflective essay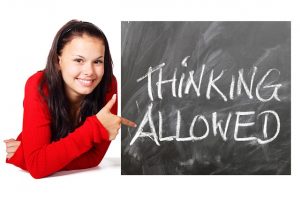 Writing a reflective essay means that you'll need to reflect on an experience and explain how it affected or changed you in some way. Though this type of essay is often a standard in the composition course, it can also make its way into other courses, especially if you're studying psychology or social sciences.
The key point to remember about the reflective essay is that it is not a narrative essay. Don't simply tell the story of what happened to you.
While you'll generally need to briefly tell the story to set the context of your paper, the focus of a reflective essay is the effect the experience had on you.
Purpose
To explain how a person, event, or experience affected you
Key features
Develops a key focus (how and why you were affected), often identified through a standard thesis statement
Draws on personal experiences rather than research
Analyzes the meaning of events
Organization pattern
Develops a standard introduction, body, and conclusion
Uses chronological order to tell the story
Focuses on reflection rather than description
Point of view
First person point of view
Additional resources
Example essays
You Have Survived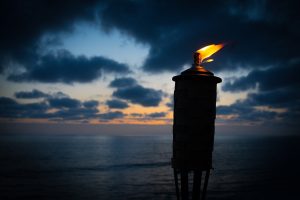 Congratulations! Your torch still burns. You have received immunity, and you have survived to write another essay.
If you want to do more than just survive, check out these additional posts for more writing assistance:
Want the ultimate writing assistance? Let our "Tribal Council" of Kibin editors review your paper.
Stay tuned for more information in our upcoming blog posts, survivors!