Ask a surfer gal in SoCal about her life, and she might reply, "Livin' the dream."
Ask the same question to a survivalist living off the grid in Alaska or to an off-Broadway actor living in a 400-square-foot studio apartment in NYC, and they're also likely to express the same satisfaction about living their American Dreams.
The point? Everyone has a unique version of what it means to live the American Dream.
With seemingly infinite definitions of what it means to be living the dream, it only makes sense that there are just as many ways to write about the American Dream.
So whether you're already living the life you've always wanted or are still searching for your personal dream, here's how you can inspire others with your American Dream essay.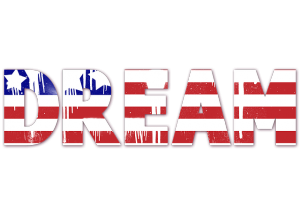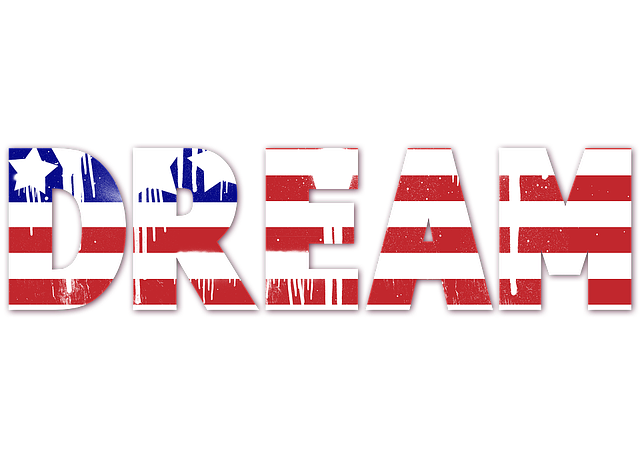 Inspiring Ideas for an American Dream Essay
How you approach writing your American Dream essay might already be assigned by your prof. But if you have the freedom to decide what type of essay to write, there's certainly no shortage of applicable essay types.
Here are a few topic ideas (organized by essay type) to help get your brain waves in motion for your American Dream essay.
Narrative essay
The narrative essay is one of the stand-by essays you often write in composition classes. Its goal is to tell a story, so one way to make this type of essay inspiring is to tell your own story.
If you're a U.S. immigrant or a Dreamer, your story is the American Dream: a person immigrating to America (by choice or through the choice of one's parents) in search of a better life.
But you don't have to be an immigrant to write a powerful narrative essay about the American Dream. Think about your goals, dreams, and hopes for your future. Think about how you define the American Dream.
The dream you share might not even be your own. If you've been inspired by others who have either struggled to achieve or have already achieved the American Dream, your narrative might tell their tales by weaving in how their actions shaped your own dream.
The key to writing a strong narrative essay
Keep the narrative short and to the point. If you only have three pages to tell your story, you can only fit in so many details. Make them count!
In need of a little more help with writing a personal narrative? Check out these posts:
History essay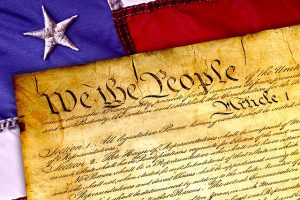 History essays are just that—historical—but that doesn't mean they have to be dull, history-report boring. In fact, history is full of colorful and interesting people and events, so use this opportunity to write about one of them.
Do a little research to learn about someone directly involved in the American Dream, such as James Truslow Adams, who actually coined the term "The American Dream" in his 1933 essay "The Epic of America."
If 1933 is a little too historical for you, why not skip ahead to more recent times and examine what it meant to live the American Dream in the 1950s (or another decade).
If you're examining recent times, you'll likely be able to find primary sources—such as letters, photos, or advertisements—to help support your discussion.
This might also be an excellent opportunity to develop your ideas into a compare and contrast essay. You could compare the changing definition of the American Dream throughout the years. You could also compare the reality of the American Dream to the media's representation of the American Dream.
Stuck on Your Essay?
Check out thousands of example essays.
The key to writing a strong history essay
Keep the scope of your paper in check. History (even the history of the American Dream) is a long time. Unless you want to write a 10-volume collection of books rather than an essay, you'll need to select a specific subject and focus.
If you're having trouble figuring out how to select a narrowed topic, read How to Narrow a Topic and Write a Focused Paper for assistance.
Looking for a few more ideas to help with writing a history paper? Read these posts:
Want to see how other writers included the topic of the American Dream in a history essay? Check out these two essay examples:
Argumentative or persuasive essay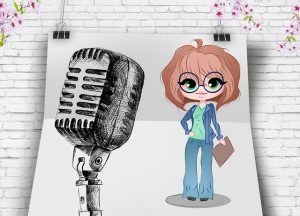 Writing an argumentative or persuasive essay is sort of like being a stand-up comedian. As a comedian, you need to wow your audience and keep them laughing. If your jokes fall flat, no one cares what you have to say. You'll lose your audience in no time.
When writing an argumentative essay or a persuasive essay, you've got the mic. And although you don't necessarily want to make your audience laugh, it's all on you to convince your audience of your point of view.
If you can't support your arguments with credible evidence, you'll not only bore your readers, but they won't believe a word of what you say.
So what are some argumentative or persuasive essay suggestions that might convince readers of your arguments about the American Dream? Consider the ideas below.
Persuasive American Dream essay
If you're writing a persuasive essay, you might attempt to convince readers that the American Dream is dead, that there's no point in even trying to obtain it.
Want to be more more optimistic? You might try to persuade your readers that, although the American Dream has changed from one generation to the next, it's still possible to achieve it.
Argumentative American Dream essay
If you're writing an argumentative essay, you're still attempting to convince your readers, but you're doing so through use of evidence from credible sources. Again, you might argue that the American Dream is dead or that it's still attainable.
(Don't forget that an argument essay means that you'll need to include a counterargument and rebuttal to strengthen your assertion and demonstrate that you've done your research!)
Of course, you don't need to stick to the basic question of whether the American Dream is attainable. You might consider whether the American Dream even ever existed at all or whether the concept itself is completely outdated.
If you're looking for another angle, you could examine the media's role in the American Dream today. You could, for example, examine how the media influences the American public and whether this helps or harms people.
The key to writing a strong argumentative or persuasive essay
Like most essays, argumentative and persuasive essays can't survive without a strong thesis statement. A solid thesis statement will help you create a focus for your paper.
It will also keep you on track as you develop your key arguments (and locate and/or develop evidence to support them).
Have an idea for your paper but are looking for a little help putting it all together? Take a look at these posts for some additional writing advice:
If you want to see what a finished argumentative essay looks like, read these two example essays:
Literary analysis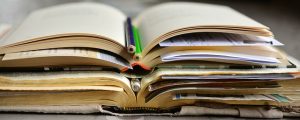 If it happens in real life, you can bet that someone has written a poem, short story, novel, play, or screenplay about it. The topic of the American Dream is no exception.
The poems Let America Be America Again by Langston Hughes, El-Hajj Malik El-Shabazz (Malcolm X) by Robert Hayden, and I Hear America Singing by Walt Whitman are just a few poems that touch on the subject.
If you're considering using poetry as the focus of your essay, you might compare and contrast the themes, imagery, or symbolism. Or you might select one poem and complete a more detailed analysis of its meaning.
If you're considering longer forms of literature, you might analyze the play Death of a Salesman or the novel The Great Gatsby and how the characters strive for their own American Dream.
You could also write a compare and contrast essay to compare the plot lines and how characters strive to obtain the American Dream. Or you might compare and contrast Gatsby and Loman in an in-depth character analysis and analyze why they never achieve their dreams.
The key to writing a strong literary analysis
In order to write an effective literary analysis, you need to include actual analysis. Don't merely identify—analyze.
In other words, don't write something basic like "point of view is important because it lets readers know who is telling the story." This broad statement doesn't tell your readers anything about why a specific point of view is important.
Instead, you might focus on the type of narration used. First, you could explain the type of narration. Then you could speculate on why the author chose this specific type of narration and explain how the narration affects the story and readers' interpretation of the literature.
Want even more help with literary analysis? Check out these posts:
Need a few inspiring examples to inspire your own writing? Take a look at these example essays:
Turn Your Ideas Into an Essay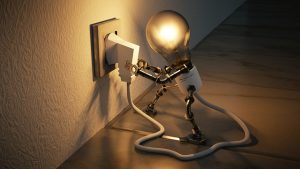 At long last, you've settled on a topic for your American Dream essay. Now comes the fun part of turning ideas into an actual essay. (Okay, the word "fun" may be debatable.)
Here's a quick list of articles that can put you on the right track.
Idea development and organization:
Paragraph development, grammar, and style:
Revision:
If you have lots of great ideas but feel that your draft looks more like a nightmare than a dream, let the expert editors at Kibin lend a hand.